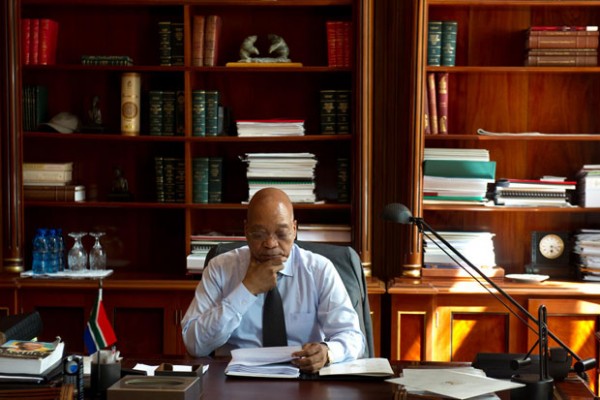 South African President Jacob Zuma voiced optimism on Thursday that various sectors of the South African economy are set to receive a big boost from Operation Phakisa.
The operation, adopted by the government from the Malaysia's Big Fast Results approach to economic development, has been adopted by Zuma's administration to fast-track economic growth and create much-needed jobs.
Zuma said the development of the country's ocean economy has been the first priority of Operation Phakisa, which began last year.
"Opportunities are being explored in various areas, one being the repairing of rigs and the servicing of vessels.
According to Zuma, South Africa's coastlines are capable of generating over four billion U.S. dollars and creating up to 316,000 jobs. Thirty exploration wells will also be drilled to produce oil and gas.
Operation Phakisa has also taken an interest and focus on mining to build partnerships between the government and key stakeholders in the mining sector to unlock investment.
The operation has also focused on basic education to improve its quality by introducing information communication technology in delivery and management of education.
"The implementation of Operation Phakisa and Big Fast Results methodology has certainly changed the way government conducts its business and introduced a new approach of syndication to resolve issues," Zuma said.