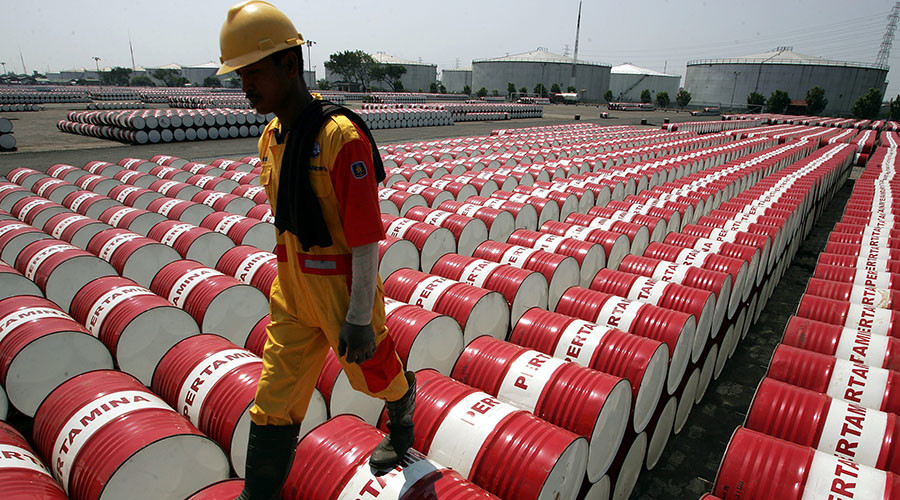 Russia will host a meeting on March 20 between OPEC and non-members to renew talks on capping global crude output, Bloomberg reports, quoting the Nigerian Oil Minister.
There will be a "dramatic price movement" when the meeting happens, said Nigeria's Oil Minister Emmanuel Kachikwu on Thursday.
"Both the Saudis and the Russians, everybody is coming back to the table," said Kachikwu, adding that producers hope to return crude prices to $50 per barrel.
Oil prices hit 12-year lows of $27 last month. This prompted talks between the world's two biggest oil producers – Russia and Saudi Arabia – who have agreed on an oil production freeze at January levels.
Qatar, Venezuela, Ecuador, Algeria, Nigeria, Oman, Kuwait, the United Arab Emirates said they are ready to join the agreement. This would be the first crude production pact since 2001.
Iran and Iraq have welcomed steps to stabilize oil markets, but haven't joined the deal.
According to Russian Energy Minister Aleksandr Novak, producers of three-quarters of the world's oil are ready to cap output.
Analysts have said that even though the production freeze by Russia and Saudi Arabia can stop the glut from expanding, it can hardly reduce it. Iran wants to regain its market position with the lifting of sanctions, and is planning to dramatically boost its output.
According to Reuters data, the Iran has increased crude exports by 200,000 barrels per day (bpd) since December. Official data from Tehran says the figures are much higher at 500,000 bpd. Kachikwu didn't specify whether Iranian officials would attend the planned talks.
Brent crude was trading at $36.83 per barrel on Thursday, while US WTI rose slightly to $34.70 per barrel.