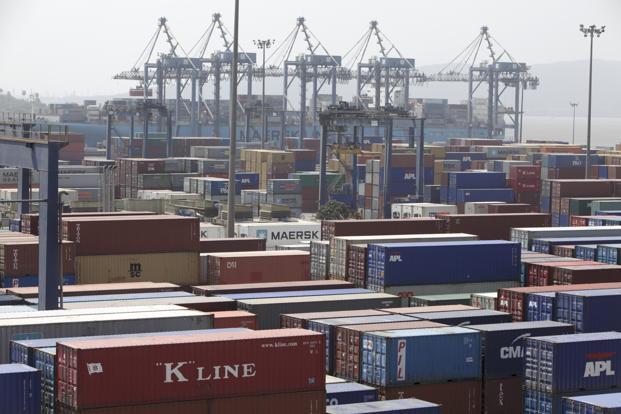 New Delhi: India has outlined higher level of commitment to liberalize investment and services for the members of Regional Comprehensive Economic Partnership (RCEP), marking a significant shift in its trade policy that could also become a template for future bilateral treaties.
India has accepted ratchet and most-favoured nation-forward (MFN-forward) clauses but will, in turn, impose conditions on RCEP members for accepting these clauses, a commerce ministry official said, requesting anonymity.
Ratchet implies that future domestic policy changes undertaken autonomously by India will automatically get committed under RCEP, while MFN-forward means any future concession given to a trading partner under a bilateral treaty will automatically get extended to RCEP members as well.
"Services offers have been made on a positive listing basis with indicative sub-sectors. We have gone beyond the required commitment and given commitment for 100 sub-sectors out of 170. We have also given ratchet and MFN-forward in services. In investment, we have given our offers on negative list basis for eight sectors and 20 sub-sectors. In investment, however, MFN-Forward will be granted on a negotiation basis on specific sectors while ratchet will be accorded with limited deviation," the official said.
However, India has not made any commitments on multi-brand retail nor in according national treatment before investors set up shop in the country, the official said.
Biswajit Dhar, professor of economics at the Jawaharlal Nehru University, said commitment on horizontal issues such as ratchet and MFN-forward should be conditional to any gain through commitments for professional visas for Indians. "What we agree to give in services has to be seen in the context of what we get under Mode 4 because India has nothing to gain in opening up of services sectors," he added. Mode 4 facilitates movement of professionals from one country to another.
In Brunei, where the last round of RCEP negotiations were held in last month, India urged members seeking higher level of ambition in services and investment.
"There is bound to be resistance which we know. They will always want to do an early harvest and close it. We want services chapter to include an agreement on professional and business visas. We have put forward a proposal but nobody has reacted so far. We will know the reaction of other members in the next round of talks," the official said.
The next round of RCEP negotiation will take place in Perth, Australia between 23-29 April.
What has further delayed negotiation is incomplete offers made by the Association of Southeast Asian Nations (Asean). "We hope Asean will make its offers before the next round of negotiation," the official said.
India followed a three-tier approach for making tariff liberalization offers based on whether it has a free-trade agreement (FTA) with the country or not. Among its free trade partners also, it made separate offers to Asean on one hand and Japan and South Korea on the other hand.
In the first tier, which includes members of the Asean countries, India has offered 80% tariff liberalization. Out of it, 65% elimination of tariff will come into force immediately as the agreement comes into force and another 15% tariff elimination will happen over a period of 10 years.
In the second tier, India has offered 65% tariff elimination to South Korea and Japan with whom it has FTAs while these two countries will give 80% tariff elimination.
In tier three, India will offer 42.5% to China, Australia and New Zealand while each of these countries will offer India 42.5%, 80% and 65%, respectively. Even though its tariff line liberalization pegged to the trade value for each country, New Zealand is asking that the 42.5% tariff liberalization India will offer should include 55% of its trade value with India.
Started in May 2013, RCEP comprises the 10 economies of the Asean region—Brunei, Cambodia, Indonesia, Laos, Malaysia, Myanmar, the Philippines, Singapore, Thailand and Vietnam—and six of its free trade partners—Australia, China, India, Japan, New Zealand and South Korea.
The grouping envisages regional economic integration, leading to the creation of the largest regional trading bloc in the world, accounting for nearly 45% of the world's population with a combined gross domestic product of $21.3 trillion.
The regional economic pact aims to cover trade in goods and services, investment, economic and technical cooperation, competition and intellectual property. India's interests lie mostly in services, the removal of technical barriers to trade such as those taken under sanitary and phyto-sanitary measures, and trade in goods such as pharmaceuticals and textiles.