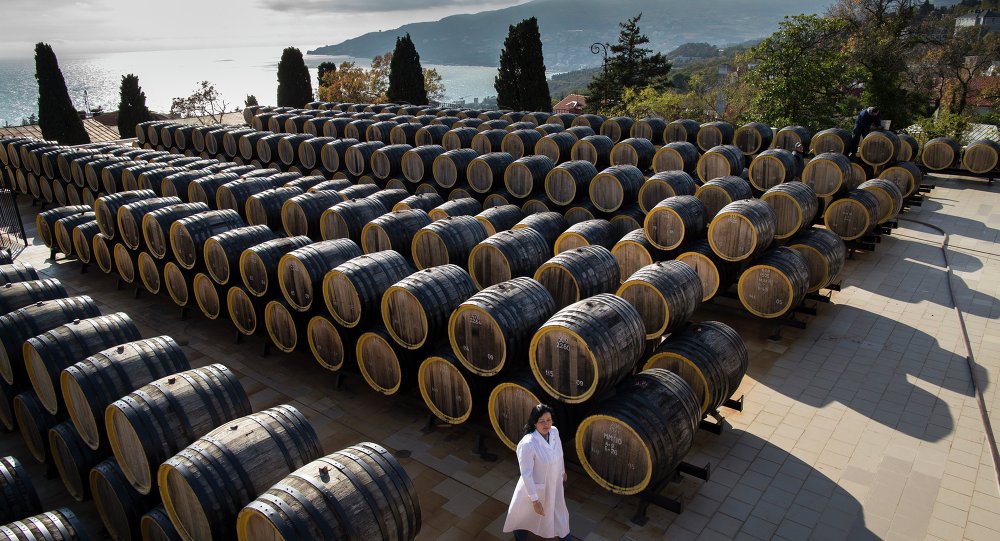 Titov told Sputnik late in 2014 Crimea was open for Chinese investment, saying Beijing was not restricted by sanctions.
"Wine tourism is the main area that can be developed," Titov told Sputnik. "Crimea is interesting to China from that point of view."
Some of Crimea's top wine producers, including Massandra and Novy Svet, had written to Titov asking him to lobby in favor of tax breaks and subsidies for the industry.
Crimea boasts up to 30,000 hectares of vineyards, with a further 50,000 hectares ready to be used for viticulture in the Black Sea peninsula.
Crimea reunified with Russia in March 2014 following a political referendum in the region, in which 96 percent of the population voted in favor of joining Russia. Ukraine and the West have to date refused to recognize the vote, imposing economic sanctions against the peninsula that include investment bans and restrictive measures targeting Crimean individuals and entities.
Moscow has insisted that the vote was held in full compliance with democratic procedure and international rule of law.