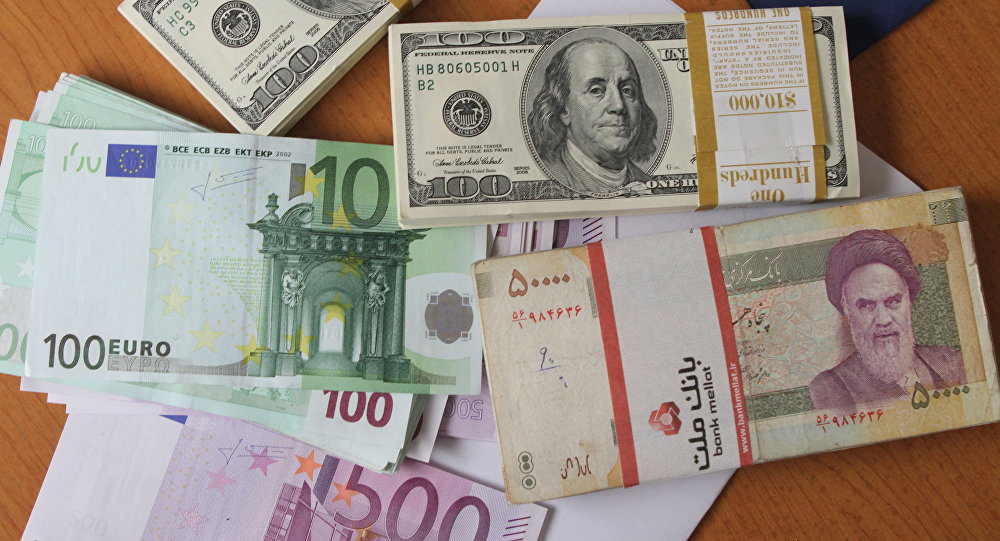 The supremacy of the US dollar is in danger: more and more countries around the world are seeking to replace the American currency, independent researcher and writer Timothy Alexander Guzman notes, pointing to a series of Russo-Iranian agreements aimed at stopping mutual settlements in US dollars with foreign countries.
"This past March, Iran and Russia signed an agreement to jointly create a regulation committee to 'oversee interbank financial transactions between the two countries.' The positive outcome of the agreements is to avoid any future sanctions Washington and its crony allies use as a financial weapon against its adversaries," Guzman writes in his article.
It is no secret that US leadership uses the dollar as a weapon in its economic warfare against those countries, which reject bowing before Washington's political elite.
The US' arm-twisting policies prompted the world's nations, especially oil producers, to seek a substitute for the dollar.
Both Saddam Hussein and Muammar Gaddafi openly declared their commitment to replace the dollar with the euro and a 'single African currency' backed by gold, respectively, for oil transactions and foreign trade. As a result, both had been toppled and killed.
"Iraq, Venezuela and Libya tried to drop US dollars for oil trades but were met with resistance from Washington," Guzman emphasizes.
Currently, Tehran is leading the charge in the Middle East to escape the dollar's diktat and replace with other currencies.
Predictably, Washington is panicking.
"Iran is a long term goal for regime change. However, with Russia and China in the picture, it seems very 'less likely' to happen. Russia and China are major obstacles for the Pentagon war planners. The US has hopes that the Islamic State [Daesh] can create more chaos in the region allowing ISIS to target Iran within its borders but that is a long shot," the researcher elaborates.
Besides Iran and Russia, China is replacing the dollar as mediating currency in its trade with Russia and other countries, at the same time bolstering the positions of the yuan as an alternative reserve currency.
As more countries are pushing ahead with de-dollarization, the US dollar faces decline in its exchange value. And it will result in a weaker dollar.
The de-dollarization is an obvious backlash against the US' longstanding policy of oppression of its geopolitical rivals. In fact, Washington has shot itself in the foot by imposing restrictions on Russia and Iran's trade. No one likes a bully.
"Washington started this war with its economic sanctions on Iran and Russia because they do not comply with its demands as Imperial power that makes all the rules for the world to follow. Now Iran and Russia will finish it by dropping the US dollars for their business transactions, a solution long overdue," Guzman concludes.