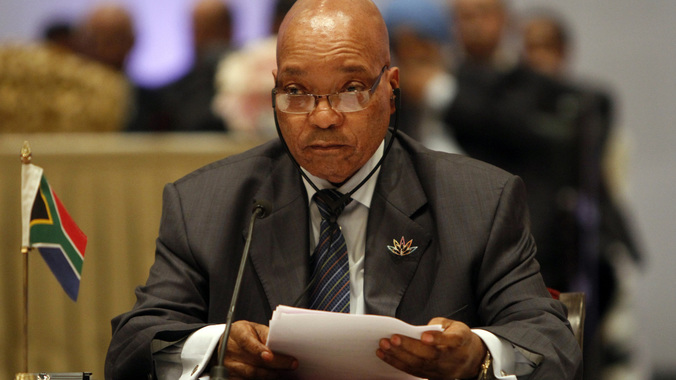 The 7th Brics Summit taking place this week in Ufa, Russia, presents another opportunity for South Africa and Africa to help shape its new narrative as it awaits a new driver of growth following the commodity supercycle that fueled Africa's growth over the past two decades.
The recent World Economic Forum on Africa and the African Union Summit pointed to a number of key steps that Africa could take to drive growth internally. Membership of Brics can help Africa, with most, if not all, the initiatives.
The first thing that Africa has to do is to aggressively drive investment in infrastructure. Earlier this year, the commodity trading company Trafigura published a report, which found that developing countries had to double spending on infrastructure to $2-trillion a year by 2020, with the bulk of this money to be directed to sub-Saharan Africa.
Brics, through the New Development Bank (NBD), or Brics bank, can help drive financing of that infrastructure. But the initial funding pool for the NBD is $100-billion and that is roughly the amount of Africa's funding gap in a single year, so the Brics Bank can clearly not do it alone. It would need to be a lead funder and attract the World Bank, Sovereign Wealth Funds and global pension funds to help close the funding gap.
Apart from funding, Brics can help infrastructure programmes with skills and expertise, as Russia plans to supply SA with nuclear through Rosatom, as well as China South Rail's and China North Rail's supply to Transnet's locomotives and China's award of a $5-billion rail project in Tanzania shows.
The next big benefit that Brics can deliver for South Africa is to help the country export an increasing proportion of higher value and intermediate goods to the Brics countries and their regions of Asia, South America and Eastern Europe, depending on which neighbours Russia is on good terms with.
An April 2014 study by the South African Institute of International Affairs illustrates this point. The study, by Chukwuka Onyekwena, Olumide Taiwo and Eberechukwu Uneze of the Centre for the Study of Economies of Africa in Abuja, Nigeria, showed that between 1995 and 2011, trade between South Africa and Brics countries grew substantially.
Exports from South Africa to Brics countries grew from less than $5-billion in 1995, to almost $25-billion by 2011. But the underlying composition of that needs to change. China is the dominant partner in South African trade as it overtook India in 2003 as the leading destination of South African exports, followed by India, Brazil and a negligible portion to Russia, where trade consists of trucks and cars.
In 2011, crude materials, except fuels, accounted for 34.5%, while commodities and their related transaction accounted for 25.5%. Manufactured goods, an added value category that SA can look to grow, accounted for 14.3%, while capital and transport equipment accounted for 2.2% and other manufactured goods made up only 0.2%. Chemicals and related products, another value added category, accounted for 4.5%, beverages and tobacco, another processed goods category, took up only 0.1% while food and live animals, which are primary goods since they are not processed, accounted for 1%.
Minerals, lubricants and related materials accounted for 17.6%, a decent figure but what one that has room to be grown further.
The process of re-orientating South African exports to value added goods starts at this week's drafting of negotiation position before devolving to trade negotiation level. Countries rarely open up their market for high value processed goods, as many want to protect domestic industries, but in countries like China an undertaking to open up markets is not enough because bureaucracy at its ports, language barriers and regulations make exporting into China difficult. Other countries use measures like import restrictions, again to protect domestic industries. Breaking down such barriers requires tough negotiations that casts diplomacy aside.
Beneficiation is another area that South Africa needs to improve on given its mineral endowment. But beneficiation is skills and capital intensive and it's a fight for global market share which means that a smelter opening in one part of the globe, somewhere in Africa, means a closure of another smelter, usually somewhere in the developing world but possibly in a Brics country, with its attendant problem of job losses and social consequences that such closures can cause. There is no country that will let African countries take away their lunch while they sit idly.
Beneficiation has to be fought for and sometimes pursued at an initial high cost for Africa to win its right to add value to most of its minerals. A study by Deloitte found that South Africa produces 90% of the world's platinum, but only 24% of catalytic converters, one of key uses of platinum. It is such patterns of production that need to change.
Finally, the summit will officially inaugurate the Brics Bank, a remarkable feat when one considers that the idea was formally mooted at the 4th Summit in India in 2012 and formalised in Durban the next year. But the Bank's architect's will find that their decision to give each country an equal vote irrespective of contribution, while egalitarian and noble, has its limitations. The decision is meant to be anathema to the Breton Woods institutions like the World Bank that the Brics bank is designed to counter.
But what they will find is that the country that contributes the most, likely to be China given the size of its reserves, will demand a bigger say in how money is spent. So while the greatest area of need for infrastructure funding among Brics countries is in Africa, the continent may not get as much as it needs unless its needs are aligned to China and the continent furiously lobbies Shanghai, where the Bank will be headquartered.
South Africa must use this opportunity to raise Africa's voice. – ANA