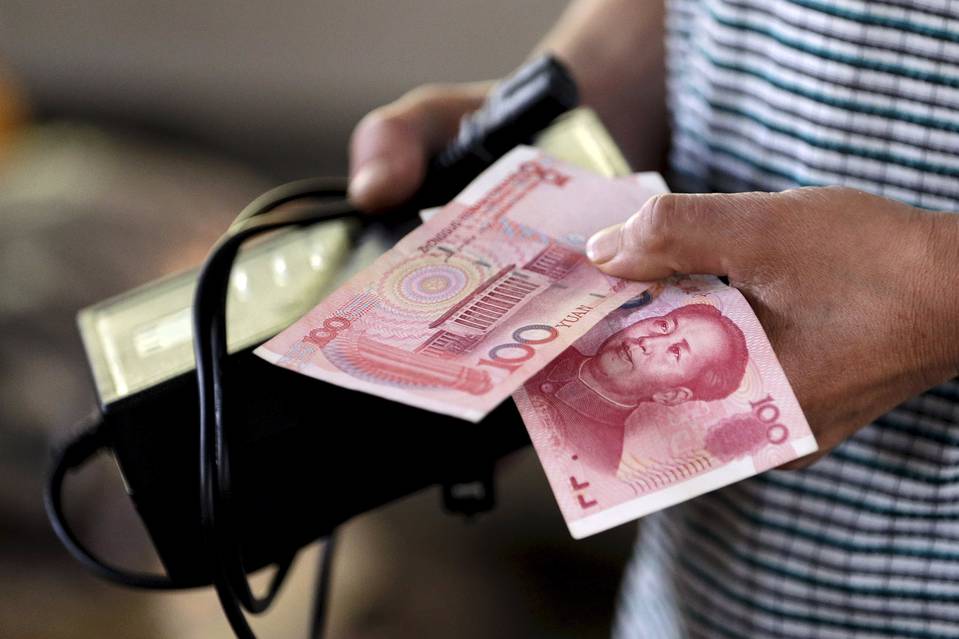 Michael Bloomberg and an all-star cast of former top U.S. officials are leading a push to bring the trading of China's currency to Wall Street.
Mr. Bloomberg, founder of the financial-data and information company Bloomberg LP and former New York City mayor, will chair a new working group that hopes to build a framework for the trading and clearing of China's yuan in the U.S. The group will also reunite two of the government's most prominent officials during the financial crisis, former Treasury secretaries Henry Paulson and Timothy Geithner,who will be co-chairmen. Mary Schapiro, who led the Securities and Exchange Commission, will serve as vice chairman.
The panel says bringing trading and clearing services for the Chinese currency to the U.S. would lower costs for domestic companies buying goods and services from the Asian nation. It would also create an opening for U.S. financial firms eager to offer those businesses hedges and other yuan-based trades.
Many of the biggest U.S. and Chinese banks, including Citigroup Inc., J.P. Morgan Chase & Co., Goldman Sachs Group Inc. and Industrial & Commercial Bank of China, also have signed on to the group, the panel said. The U.S. Chamber of Commerce also joined the group.
For China, establishing foreign-exchange hubs in leading Western financial capitals like New York would mark another milestone in its bid to establish the yuan as a global currency. The International Monetary Fund is widely expected on Monday to add the yuan to its basket of reserve currencies that includes the dollar and euro. The U.S. has endorsed the inclusion but only after pushing China to loosen controls on its currency.
Canada and the U.K. each established yuan-clearing hubs earlier this year in their biggest financial centers, Toronto and London.
The working group aims to develop an industry-backed plan for local yuan trading and clearing, providing those recommendations to government officials in both countries, while touting the benefits to American companies.
U.S. officials previously prioritized other economic issues, including transparency and cybersecurity, in their negotiations with the world's second-largest economy. Since many U.S. companies can use U.S. dollars to pay for goods from Chinese suppliers, the effort has also lacked urgency among corporate interests.
"Advancing a mechanism to trade the Chinese currency in the United States will improve the competitiveness of U.S. companies, while furthering America's financial sector and economy," Mr. Bloomberg said in a statement.
His company competes with Dow Jones, which owns The Wall Street Journal.
Mr. Bloomberg has lobbied U.S. and Chinese officials this year to create a yuan-clearing hub in New York, according to people familiar with the former mayor's activities.
The development of a U.S. hub could generate more business for Mr. Bloomberg's company, whose terminals remain a ubiquitous, and costly, presence on Wall Street trading desks. Some of Bloomberg's biggest customers, including big banks, have been trying to cut costs in part by chipping away at the terminal's dominance as a supplier of financial data, news and communications tools.
Mr. Bloomberg's push hit a milestone in September, following President Xi Jinping's visit to the U.S. The two governments concluded the visit with several economic-policy agreements and commitments, including a plan to "look forward to continuing to discuss mechanisms to facilitate renminbi trading and clearing in the U.S." The renminbi is an alternative name for the yuan.
The group expects China to pick one of its large financial firms as the clearing bank in New York, allowing dollars to be converted to yuan locally, one person familiar with the matter said.