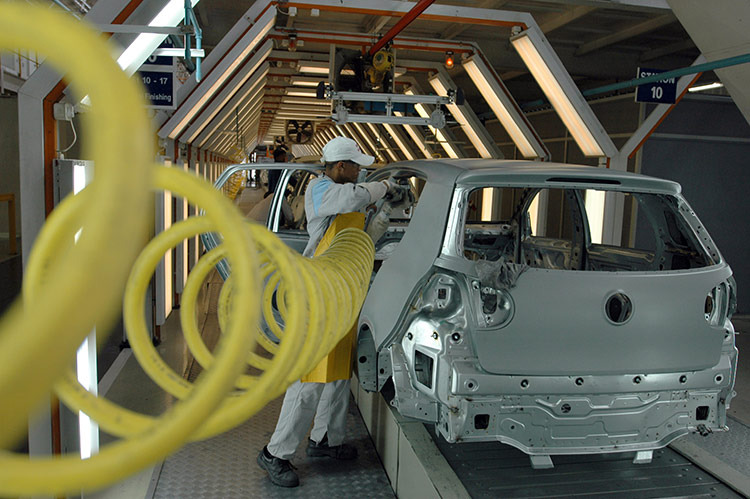 Volkswagen AG, which is seeking to become the world's largest automaker by 2018, is investing more than 4.5 billion rand ($340 million) in South Africa for new products and infrastructure.
The German manufacturer will spend about 3 billion rand on production facilities at Uitenhage, near Port Elizabeth in the Eastern Cape province, and 1.5 billion rand on improving the supply chain by 2017, the Wolfsburg-based company said in an e-mailed statement on Thursday.
"Exports will again play a key role in our strategy going forward," Thomas Schaefer, managing director of Volkswagen Group South Africa, said in the statement.
Car manufacturers in South Africa, which also include Toyota Motor Corp., BMW AG and Mercedes-Benz AG, are expected to export 18 percent more vehicles this year as companies take advantage of a weaker rand, the National Association of Automobile Manufacturers of South Africa said this month. Sales in the domestic market will probably fall 2.8 percent in 2015 as consumers battle with rising fuel costs and interest rates, the industry body said.