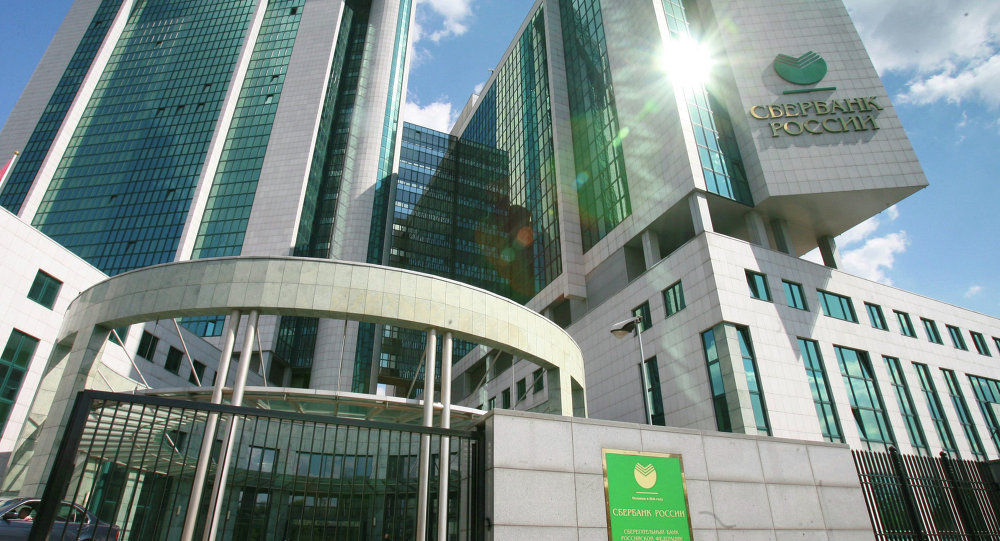 Sberbank OJSC bought almost $1 billion in syndicated loans made to Russian oil producers at a discount from international banks, which are reducing their exposure to Russia amid sanctions and an economic slump.
"It is a good portfolio, we bought it at a discount, so it will provide a good margin," Sberbank First Deputy Chief Executive Maxim Poletaev said in an interview in Moscow. He declined to name the banks or say how much of a discount was received on the almost $1 billion original value of the loans.
U.K.-based Royal Bank of Scotland Plc and Barclays Plc sold the debt to Sberbank, according to a person with direct knowledge of the matter. Both banks declined to comment Thursday. RBS said on Aug. 18 that it is exploring the sale of its $2.5 billion Russian asset portfolio.
International banks are reducing exposure to Russia as the nation's economy undergoes its first recession in six years. The price of oil, the main source of revenue for its government budget, has fallen by half over the past year. Investors have been further discouraged by souring relations with the U.S. and European Union over Russia's annexation of the Crimea region of Ukraine, which led to sanctions limiting access to capital markets and technology.
Good Deal
Western banks probably wanted to get rid of the loans to reduce their exposure to companies affected by international sanctions, Dmitry Dudkin, head of fixed-income research at UralSib Capital in Moscow, said by e-mail.
"Sberbank is trying to earn a little bit on the West's reluctance to hold Russian debt," he said. "Most probably it is a good deal for Sberbank."
Sberbank closed 3.9 percent higher at 73.8 rubles in Moscow. Russia's largest bank has been practically cut off from international financial markets by sanctions. There were no problems accessing foreign currency to buy the loans, Poletaev said.
"We haven't had any issues with foreign currency for a long time," Poletaev said. "The population saved a lot of dollars over the last 20 years. We've had a huge inflow after raising rates on foreign currency deposits last year."
Sberbank acquired the loans two weeks ago, Poletaev said. He declined to name the borrowers, only saying that they are "top level" oil and manufacturing companies.
"We wanted to buy more but they wouldn't give it all to us," he said. "Other Russian banks got part of it."