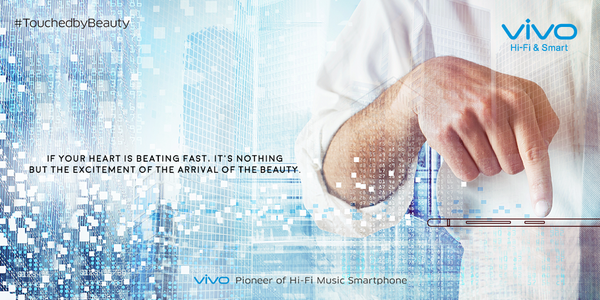 The latest Chinese brand vying for a piece of the lucrative smartphone market in India, Vivo, is set to assemble its phones in India from November, once its assembly plant in Noida is fully operational in November.
Vivo, which is also one of the top three players in China in terms of revenue, started selling its handsets in the country from January 2015, and has sold more than three lakh handsets in the last seven-eight months.
"India is a very important market for us, with the economic growth in China slowing down. We are looking for growth from this market," said Jerome Chen, deputy general manager of Vivo India.
"Also, India has a large number of young population, who are primarily the target audience for our devices," Chen added.
The two decade-old Vivo, which currently has presence in more than 100 cities in the country, has launched eight smartphones in India (including its latest offering X5 Pro) that are price between Rs 6,000 and Rs 30,000. The company plans to launch five more handsets before the end of the year. Most of Vivo's handsets are LTE enabled and can support fourth generation (4G) telephony services that have been recently launched in India.
Vivo has also developed a customized version of Android, Funtouch OS, which has countless unique features that the company hopes will help it gain popularity in India.
"The main differentiation between Vivo handsets and our competition is the technology we have in our phones. For instance, our cameras can detect whether the user is male or female. This apart our phones can also record videos which users view using browsers or applications," Chen said.
At presence the handset maker has dedicated laboratories and R&D centers in Dongguan, Shenzen and Nanjing. However, the company is open to setting up manufacturing and R&D centers in India in future, Chen said, without giving a definite time line.
Vivo, which has 23 service centers in India, hopes to increase it to 200 by the end of 2016. However, the company, which currently sells its handsets only through offline channels, has no plans to tie up with e-commerce sites to sell its products.
"Majority of the handsets in India are sold by brick and mortar stores (offline channel). However, if we do start selling our phones online in future, we will make sure the prices remain same across online and offline platforms," Chen added.
According to International Data Corporation's (IDC) latest quarterly Mobile Phone Tracker report, Chinese vendors like Lenovo, Xiaomi, Huawei and Gionee tripling their handset shipments in India during the second quarter of the calendar year 2015 (April-June).
"As China (has) started to slow down, most vendors from the country have targeted India as the next big growth market for smart phones," said Kiranjeet Kaur, Research Manager with IDC's Asia/Pacific Mobile Phone team.
"Key to the success of the Chinese vendors has been popular flash sales through online players such as Flipkart, Snapdeal and Amazon. At the same time, they also focused on bringing more 4G phones at affordable US$100-150 price points which is left unattended by Indian and global vendors," IDC's Kaur added.
Chen, however, is not worried about competition or market share.
"We can worry about that three years down the line. For now, we want to make our brand visible in India by offering quality products. Market share can wait," he added.