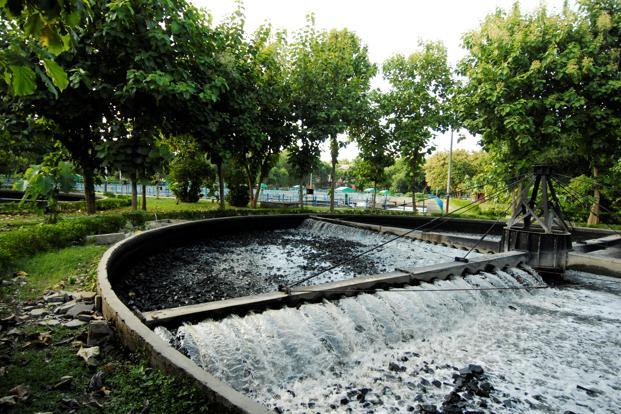 NEW DELHI: India and Israel will sign a memorandum of understanding (MoU) for cooperation in the fields of water conservation, water use efficiency, waste water treatment and river rejuvenation ahead of the President Pranab Mukherjee's visit to Tel Aviv in October.
Israel's deputy chief of mission in New Delhi, Dana Kursh, on Thursday said a host of meetings were held with top Indian policy-makers to understand where and how her country can cooperate with India in the fields of water conservation and river rejuvenation.
"A memorandum of understanding (MoU) between the two countries is going to be signed in a few weeks with respect to water management", said Kursh while responding to questions at a press conference on Israeli capabilities in the field of water technologies and cooperation between India and Israel.
Two Israeli experts Oded Distel, head of Israel NewTech programme, and Yoram Oren, one of the country's leading water experts from Ben Gurion University attended the conference and shared their views as to how Israel can help India in managing its water resources with the help of Israel's expertise and innovations in the fields of water conservation and water use efficiency.
Oren and Distel on Thursday held meetings with officials of the Union ministry of water resources and Ganga rejuvenation and discussed specific areas for collaboration while providing insights on the key issues facing the world's water and ecological system.
These experts are in India to promote Watec 2015, world's biggest Conference on Water Technologies and Environmental Control, which is scheduled to take place in Tel Aviv on October 13-15 and to promote investment of Indian companies in Israel.
Both of them will on Friday visit Kanpur and look at how industries and local civic bodies discharge their waste water into the river Ganga.