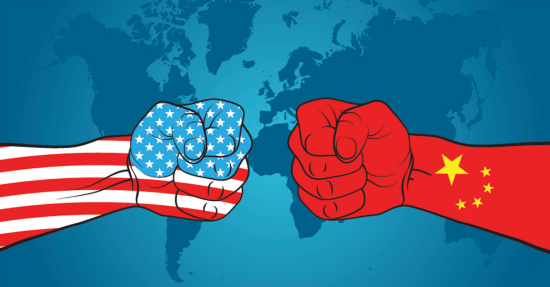 US officials pressed Chinese counterparts to improve co-operation in a historic first round of talks aimed at stopping cyber-economic espionage between the two geopolitical rivals.
Guo Shengkun, China's State Councilor and Minister of Public Security, met with US Attorney General Loretta Lynch, Homeland Security Secretary Jeh Johnson and representatives from the FBI and the US intelligence community in the Tuesday gathering at the US Justice Department.
They discussed the timeliness and quality of responses to requests for information for malicious cyber activity in what US officials described as a candid conversation on ways to improve co-operation.
It was the first meeting of its kind since US President Barack Obama and Chinese President Xi Jinping in September pledged that their countries would not knowingly engage in cyber economic espionage. As part of that agreement, Ms Lynch and Mr Johnson were appointed co-chairs of the joint cyber dialogue with China.
Yet US law enforcement and intelligence officials say they have not seen a change in behaviour when it comes to cyber attacks linked to China since the September pledge. Cyber security firm CrowdStrike issued a report in October saying China was still engaging in hacks, including seven attempted breaches at companies in the technology or pharmaceuticals sector.
Curbing cyber attacks emanating from China to steal intellectual property and trade secrets from US companies has been a thorny issue in US-China relations. President Obama had considered imposing sanctions on companies in China that have benefited from the breaches before Mr Xi's visit.
But the Obama administration held off after last-minute meetings to attempt to find a resolution, and amid concern that such a move would damage the relationship. Mr Johnson said earlier this month that time will tell if the Chinese government is upholding its end of the agreement.
Breaches at US Steel, insurer Anthem, medical device maker Medtronic and other companies have been blamed on China. Chinese government officials have repeatedly denied those accusations.
Some US lawmakers and Republican presidential candidates have criticised the Obama administration for not being tougher on China, which the FBI recently said was responsible for a 53 per cent increase in cyber economic espionage cases.
On Wednesday, the Senate Judiciary Committee will hold a hearing about the impact of the theft of trade secrets from US companies. Officials from victims of corporate spying linked to China, including DuPont and Corning, will testify at the hearing.
China has also been blamed for a massive breach at the US Office of Personnel Management that affected records for about 25m current and former federal workers. Most of the files that were stolen was background check information needed to obtain security clearances.
Since the US-China pledge in September, the two countries have stepped up exchanges focusing on cyber issues. Earlier this month, Mr Guo also met with Deputy Homeland Security Secretary Alejandro Mayorkas in China, where Mr Guo called for both sides to strengthen law enforcement co-operation on combating cyber crime.