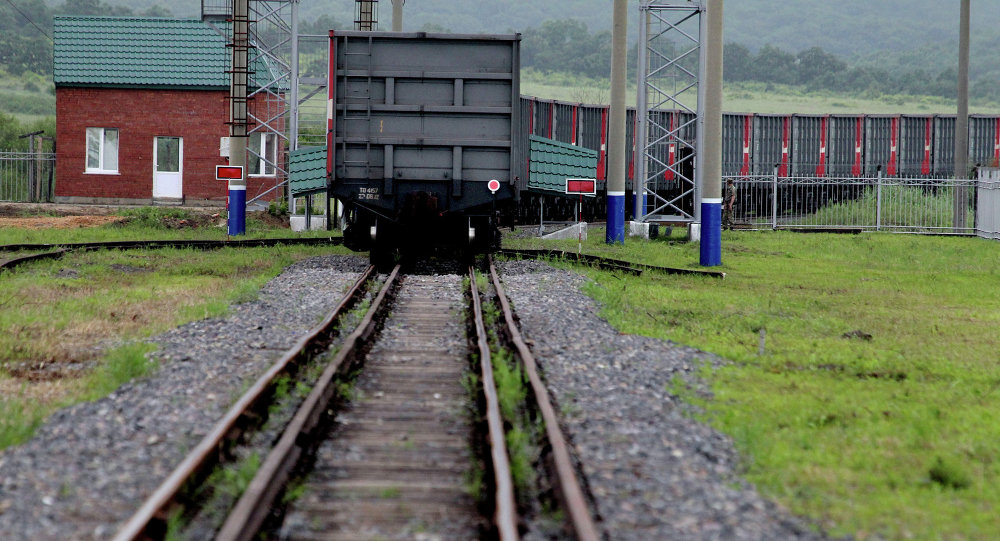 Russia and China signed an agreement to construct a railway line linking eastern Siberia to the Chinese province of Jilin in the north-east of the country.
Experts will start the project in the next two to three years, said the chief engineer of the construction company of China Railway Tunnel Group Ltd. Wang Mengshu.
According to the specialist, the realization of the project will begin in the next few years.
"Start of the construction work is expected within 2 to 3 years," Bloomberg agency reported Mengshu as saying.
Earlier, Fu Ying, a spokeswoman for China's National People's Congress said that Russian-Chinese cooperation will continue to develop in a healthy way despite any possible external factors.
"[The relations with Russia] are at the highest level of development in the history of our bilateral relations. External factors will not have any impact on them, they will continue to develop in a healthy way, because it corresponds to the interests of the two countries," the spokeswoman said at a press conference.
Moscow and Beijing efficiently cooperate within the existing economic and banking projects, striving to increase bilateral trade.
Among the venues of economic cooperation are the China-proposed Asian Infrastructure Investment Bank, the BRICS New Development Bank, the Silk Road infrastructure fund, and the China-Russia Expo.
In late January, Russia's Foreign Minister Sergei Lavrov said that relations between Russia and China had reached their highest level ever.