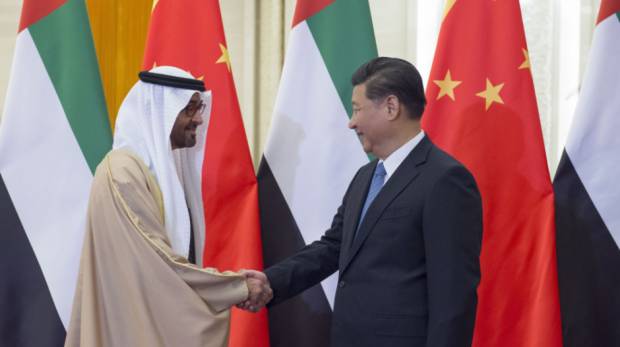 Beijing: The UAE and China yesterday launched a $10 billion (Dh36.7 billion) Joint Strategic Investment Fund, and signed several bilateral agreements on the second day of the official visit here by His Highness Shaikh Mohammad Bin Zayed Al Nahyan, Crown Prince of Abu Dhabi and Deputy Supreme Commander of the UAE Armed Forces.
The Chinese-UAE strategic investment fund will funded equally by both China and the Government of Abu Dhabi. 
Shaikh Mohammad held talks yesterday with Chinese President Xi Jinping on bilateral relations and cooperation between the two countries as well as on a number of regional and international issues of mutual interest.
The agreement on the investment fund comes three years after Shaikh Mohammad's visit to China in 2012 when he initiated talks to set up the fund. The fund will look at investments across a range of asset classes and sectors.
Meanwhile, Mubadala Petro-leum and China National Petroleum Corporation (CNPC) signed an agreement to foster greater co-operation between the two companies in the oil and gas exploration and production sectors.
The two countries' central banks inked a deal "for the purpose of purchasing, selling, repurchasing and reselling of the Emirati dirham against the Chinese yuan and vice versa.
A number of Memorandums of Understanding (MoUs) were also signed across diverse domains including space research and development, environmental sustainability, higher education, metrology, diplomatic training and currency exchange.
During his talks with Chinese Vice-President Li Yuanchao, Shaikh Mohammad said the UAE, with its strategic location, will help develop the stature of China to become an international trade hub that connects the East with West, as a result of its attractive environment for investment and free trade, stressing that the UAE takes note in China's "One Belt, One Road," a strategy which offers unprecedented opportunities to enhance the economic development across the Middle East.