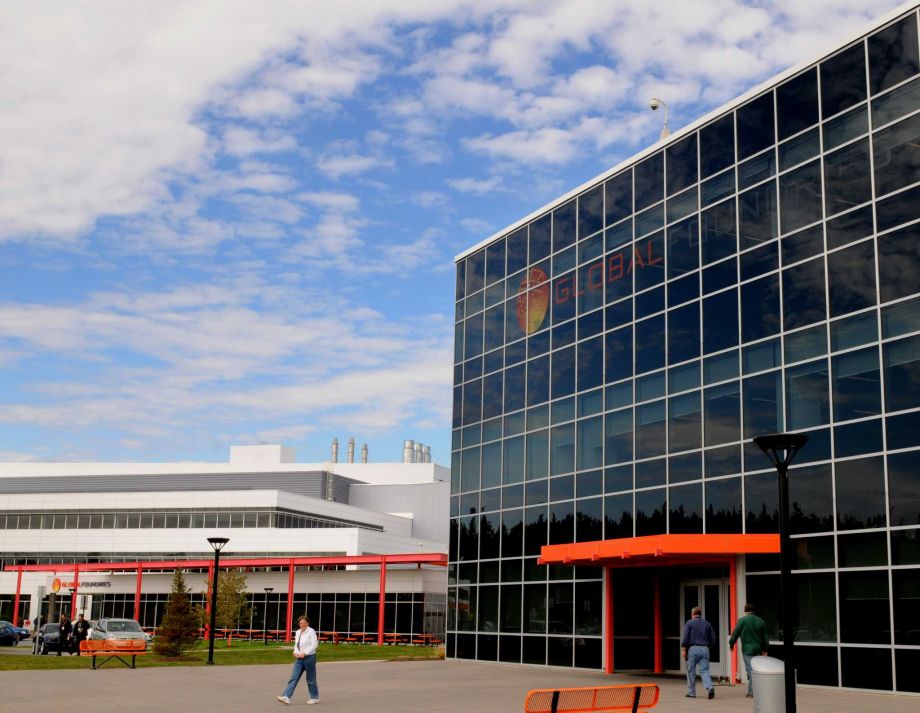 Tsinghua Unigroup of China could be the company interested in buying GlobalFoundries from the government of Abu Dhabi — although if such a deal ever materialized it would likely have to be limited to the purchase of a minority stake for political reasons.
Rumors have been swirling for months now that the Chinese government wants to buy GlobalFoundries, which employs 3,000 people at its Fab 8 factory in Saratoga County.
So when Bloomberg News reported Tuesday that Mubadala Development Co., the Abu Dhabi investment fund that owns GlobalFoundries, was in talks to sell "all or part" of the computer chip manufacturer, the Chinese were on the top of the list of potential suitors. The deal is expected to be valued between $15 billion and $20 billion.
Another potential candidate is Samsung, the South Korean electronics giant that already partners with GlobalFoundries on research and manufacturing.
But Zhao Weiguo, chairman of Tsinghua Unigroup, a powerful high-tech conglomerate affiliated with Tsinghua University in Beijing, recently revealed that he is looking to make a deal that could end the speculation.
In a Nov. 15 interview with Reuters, Zhao said he will spend $50 billion over the next five years to make Tsinghua Unigroup one of the world's top three chip makers — adding that he was in the late stages of acquisition talks with an undisclosed U.S. chip company to help spark China's growth in the market.
Zhao told Reuters that the deal, which could be finalized by the end of the month, would likely involve taking only a minority stake because buying the company outright or taking a majority stake would be too "sensitive" in light of U.S. government concerns over high-tech security and intellectual property rights.
Over the summer, Tsinghau Unigroup made an unsolicited $23 billion offer to buy Micron Technology, the Idaho memory chip maker. But the deal never materialized amid concerns over national security and intellectual property disputes with China.
GlobalFoundries, which has about $6 billion in annual revenue, would help create a platform on which Tsinghua Unigroup could grow China's chip industry. The world's third largest chip company is Taiwan Semiconductor Manufacturing Co., which has $25 billion in annual revenue. Intel is the world's largest chip maker with $51 billion in annual revenue, and Samsung is No. 2 at $37 billion.
"If you can't be the top-three giant, it will be very hard to develop your business in the chip industry," Zhao told Reuters. "The next five years is key. … There is an enormous market out there."
Attempts to contact officials at Tsinghua Unigroup were unsuccessful. GlobalFoundries has declined comment.
The sale of only a minority stake — not all of GlobalFoundries — would be in line with comments that Mubadala spokesman Brian Lott made to Bloomberg earlier this week when he was asked about the potential sale of GlobalFoundries.
"We continue to be committed to this industry and to growing GlobalFoundries, to meet customers' leading-edge technology requirements and providing them with world-class service," Lott said, although he declined to specifically address the rumor of a sale.