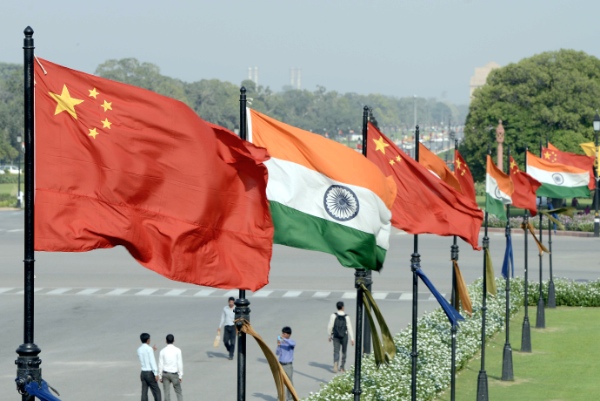 Indian Finance Minister Arun Jaitley has lauded the increasing trade and investment relationship between BRICS members India and China and the important role being played by Hong Kong in this regard.
"India-China trade has increased significantly. Trade has brought the two countries much closer… We have some contentious issues of the past between us, but even while those issues would be resolved in the due course, I think our economic relations have become a symbol of strength and therefore mutual investments in each other's country will be a win-win situation for both of us," he said.
New Delhi and Beijing have set a target to reach $100 billion in bilateral trade by 2015.
China's Communist Party-run Global Times in a May editorial said Sino-Indian cooperation should not be held hostage to western suspicion.
"It is obvious that the Western elite doesn't want to see India and China drawing closer to each other, because it will confront their vision for Asia's future," said the editorial.
During Indian Prime Minister Narendra Modi's visit to China earlier in May, the two sides have signed 24 cooperation agreements in areas including mining, railways, industrial parks, urbanization and training (skill development).
The Indian Finance Minister on Sunday also said India would "look forward to enhancing its engagement with China and Hong Kong in economic investment and trade areas," according to an official statement. Jaitley will also call on Hong Kong chief executive Leung Chun-ying on Monday, said the Indian Finance Ministry.
The Indian Finance Minister was in Hong Kong on a 2-day trip to meet foreign investors and fund houses. Pitching for more foreign investments, India's Finance Minister in Hong Kong, claimed India would give better returns than many other countries.
On the second leg of his visit to Singapore and Hong Kong, he said the government was keen on early resolution of the three pending tax disputes — involving foreign giants Vodafone, Cairn and Shell — and the best way to get an expeditious disposal was being worked out.
A slew of multinational firms including Vodafone Group Plc, Royal Dutch Shell Plc, Cairn, IBM Corp and Microsoft Corp have fallen foul of India's tax collectors in recent years.
On concerns the pace of reforms has slowed, Jaitley said, "I don't share that perception because the government has been moving very consistently on its reforms agenda with a clear-cut direction."
Indian Prime Minister Narendra Modi was elected last year after he promised modern cities, improved manufacturing, and 100 million new jobs by 2022. Foreign investors backed Modi, pouring a record $42 billion into Indian stocks and bonds last year.
Last month, the government backtracked on land reforms after opposition from farmers, and proposals to overhaul labor laws. Meanwhile efforts to implement a national goods-and-services sales tax face delays.
Earlier this month, veteran US financier Jim Rogers sold his holdings in Indian companies and exited India because, he says, the Modi government has failed to live up to investors' expectations.