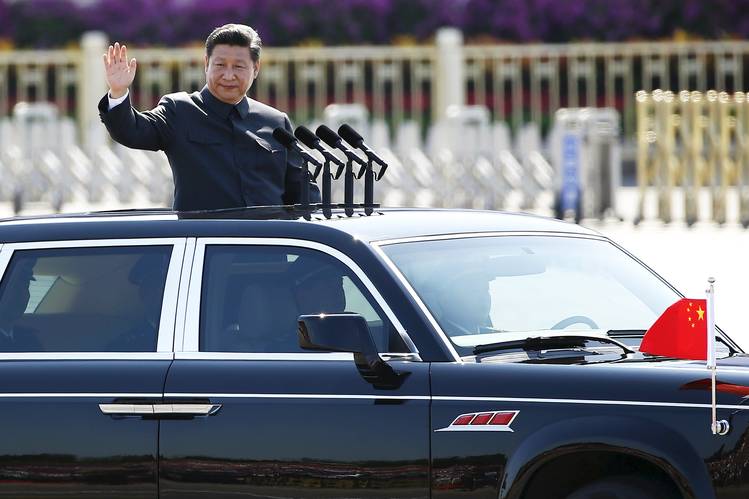 BEIJING—Chinese President Xi Jinping defended his government's economic stewardship and said that China's slowing growth and market fluctuations won't deter needed reforms.
In his first interview with foreign media since Chinese stocks skidded this summer, Mr. Xi told The Wall Street Journal that this summer's government intervention to arrest the plunge was necessary to "defuse systemic risks." The rescue was akin to acts taken by governments in "some mature foreign markets," the president said in written responses to questions submitted by the Journal ahead of his first official state visit to the U.S.
On the slowdown that has appeared sharper than both global markets and Beijing expected, Mr. Xi urged foreign investors to take the long view and compared the world's second-largest economy to a vessel in rough seas.
"Any ship, however large, may occasionally get unstable sailing on the high sea," he said.
Mr. Xi, who starts his visit in Seattle on Tuesday, played down differences that have unsteadied relations with the U.S., including cybersecurity and China's island-building in the South China Sea, saying China isn't militarily adventurous and wants to work with Washington to address world challenges. Added to the agenda in recent weeks for Mr. Xi's summit with President Barack Obama are concerns about China's wobbly economy—and whether that's dented the leadership's appetite for economic liberalization.
So far, with China's manufacturing-driven growth model flagging, the shift to consumer spending and services that the government is trying to engineer hasn't picked up the slack.
Mr. Xi sought to dispel any concern that China is faltering in its transition toward more sustainable growth: "Like an arrow shot that cannot be brought back, we will forge ahead against all odds to meet our goals of reform."
On another move that surprised global markets—a nearly 2% devaluation of China's currency that fueled concerns about capital flight—Mr. Xi said the reduction in foreign reserves that followed is normal "and there's no need to overreact to it."
The lead-up to summits between the U.S. and China have become fraught in recent years, as have overall relations, as Beijing, particularly under Mr. Xi, has vigorously sought to use the country's economic, military and diplomatic clout to further its increasingly global interests. Calls are rising for the Obama administration to develop better strategies to neutralize a more assertive China.
Still, Messrs. Xi and Obama have used their past summits to project a workmanlike relationship in public, despite friction in their behind-the-scenes discussions.
In the interview, Mr. Xi cited cooperation on pressing global issues, from agreements to reduce emissions linked to climate change and common efforts in negotiating limits to Iran's nuclear program; rather than supplanting the U.S., he said, China wants to work with Washington on improving global order, he said.
"I don't believe any country is capable of rearranging the architecture of global governance toward itself," he said. He later added: "Facts have shown that the interests of China and the U.S. are increasingly intertwined."
On issues of contention, however, Mr. Xi appeared conciliatory without giving much ground. He said his government treats all businesses fairly and brushed aside complaints by foreign business organizations that regulations are being used to hobble foreign firms, particularly U.S. technology companies, and favor Chinese competitors.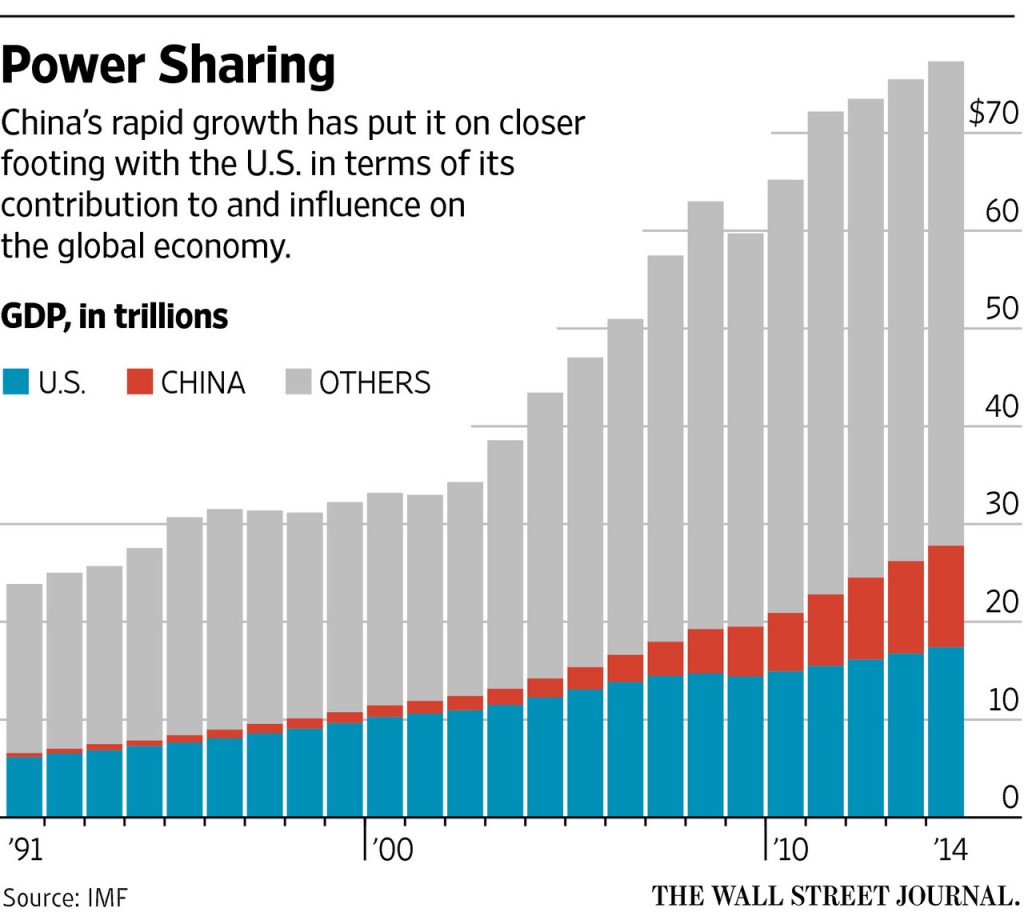 Mr. Xi said reclamation and other construction work in the disputed South China Sea that has alarmed neighbors and the U.S. would serve freedom of navigation—a key U.S. concern—though he didn't say how. He also signaled that there would be no let-up in restrictions on the Internet that have blocked several foreign media sites, including the Journal's English and Chinese editions. He also backed a proposed law that foreign non-profit groups say would limit their ability to work with social activists.
Mr. Xi tried to counter allegations about the cybertheft of trade secrets to benefit Chinese companies—a problem the Obama administration is considering using sanctions to deter—and welcomed greater engagement.
"The Chinese government does not engage in theft of commercial secrets in any form, nor does it encourage or support Chinese companies to engage in such practices in any way," Mr. Xi said. "We are ready to strengthen cooperation with the U.S. side on this issue."
Mr. Xi seldom engages with the international media. For the written interview, the Journal submitted a dozen questions to China's Ministry of Foreign Affairs for Mr. Xi. While the ministry acknowledged that officials pulled together facts and research for the answers, it said Mr. Xi revised and reviewed them.
The answers at times glint with the rhetorical flair that has differentiated President Xi from his immediate predecessors and made him popular among many Chinese. His policies having met resistance from vested interests, he vows "to crack hard nuts and ford dangerous rapids" in pursuit of reforms that would rely more on market-based solutions.
Overall, though, he made it clear that the government will maintain firm regulatory hold as it allows markets broader sway in allocating resources. "That means we need to make good use of both the invisible hand and the visible hand," he said.
His current trip to America—his first formal visit since taking office nearly three years ago—showcases China's wider sway in the world as visits by previous Chinese leaders didn't. In Seattle, Mr. Xi will see top executives of Apple Inc., Microsoft Corp., Boeing Co. and other U.S. business giants on Tuesday and Wednesday.
Mr. Xi will address U.N. sessions over the weekend, presiding at a panel on empowering women. In between are his discussions at the White House and with members of Congress—the optics of which, Chinese and U.S. officials say, are important for his image back home.
Troubling to some governments has been the rapidly improving capabilities of China's military at a time when Beijing is more forcefully asserting its maritime claims. Chinese naval vessels recently sailed into U.S. waters in the Bering Sea, the first time the Pentagon had seen Chinese naval vessels there, just as President Obama was visiting Alaska.