Indian and Russian travel companies plan to exchange experiences during their forthcoming tours to Russia and India, to help promote each other's countries as tourist destinations, Ekaterina Belyakova, head of the Russian Information Centre in India, told RIA Novosti.
"The next mission will take place from April 20 to 26. This is a promotional tour for professionals in Russia and, at the same time, for Russian professionals in India. Large tour operators which are not yet working in India will be coming," she said. Belyakova said the first visit of Indian tour operators to Russia would focus on Moscow and St. Petersburg, and, in September, a similar event would be held in Crimea.
"Several meetings, conferences and 'round tables' will be organized in Russia with the Departments of Tourism of Moscow and St. Petersburg, that will be attended by both Russian and Indian travel professionals. Discussions will focus on exchange of information, exchange of advertising spaces, and organization of joint events.
"We will not only be promoting Russia in India, but also India in Russia," said Belyakova.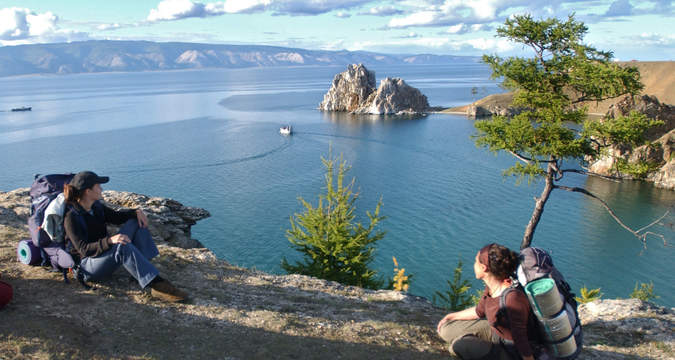 Siberia for Indians
Professionals in both tourism sectors point out that Russia is very interesting as a vacation destination for Indian tourists. The focus is not only Moscow and St. Petersburg, but also more the exotic destinations for Indian travellers; like Siberia and the Far East.
"Indian clients have a great interest in Russia. Around 20% of the agencies in Mumbai, who have already worked in Moscow and St. Petersburg, are now interested in organizing tours to Kamchatka and the north of Russia," said.Belyakova.
"I am convinced that Russia will become an interesting destination for the Indian middle class. Many people have now come to understand that the rupee can now buy more Russian rubles than ever before, and a trip to Russia is very inexpensive today," said Harish Mathur from the company Concord Travels, which has worked on organizing tours in Russia.
New directions
Tourism industry representatives note that both countries have directions that still have not been explored by tourists.
"Moscow and St. Petersburg are popular primarily because these are international destinations. I believe that other regions; whether this is the Golden Ring, Crimea, or Baikal; will also gain importance as tourist destinations. A huge number of tourists travel out from India; around 60 to 70 million each year. Therefore, we are looking at vast and various options and possibilities," said Mathur.
Group tourism from India needs to be developed, he said, because it would bring down the price of vacation travel.
"Unfortunately, 70% of Russian tourists only go to Goa. However, if people are seeking great beaches, then Kerala is also a promising destination," says Belyakova.
Kerala is now the third most popular region Russian tourists visit, after Goa and the Golden Triangle of Delhi-Agra-Jaipur. Russians are also interested in Rajasthan, Karnataka and Maharashtra, with their rich historical heritage.
"We cooperate with these states, stay in constant contact, and recently they have become very open for cooperation with the Russian Ministries," says Belyakova.