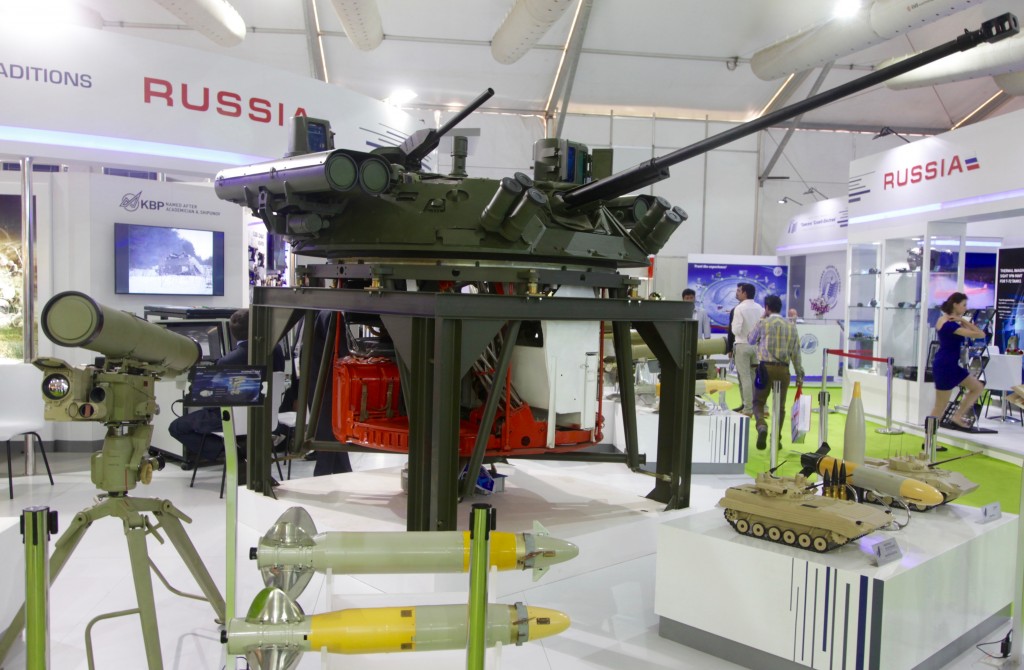 The Russian Morinformsystem-Agat company has held talks with several Indian instrument-making and defence companies on new projects to jointly develop information systems for the Indian Navy, a company press release said.
"Talks were held with the GRSE Shipyard, Goa Shipyard, and Hindustan Shipyard on the possibilities for cooperation in the construction of new ships of Indian design, and integration of the concern's information systems in these projects. Cooperation in development of joint-projects for manufacturing information systems for the Indian Navy were discussed with the instrument-manufacturing companies Bharat Electronics Limited and Mahindra & Mahindra, as well as defence companies Reliance Defence and the SUN Group," RIA Novosti quoted the company's press release as saying.
Among areas of cooperation between Morinformsystem-Agat and the SUN Group would be "participation in joint training programs for young people in technical disciplines needed for R & D activities in the defence sector."
Morinformsystem-Agat is participating in the Defexpo India 2016, an exhibition of land and naval armaments; held between March 28 and 31 in the Indian state of Goa.
A total of 18 companies from the Russian military-industrial complex (MIC) have been represented at this exposition, including the United Shipbuilding Corporation, Russia's largest manufacturer of armoured vehicles, Uralvagonzavod, the Almaz-Antey Aerospace Defence Concern, and the Russian Helicopters Holding.
The stationing of the S-400 (Triumf) air defence systems in Syria has intensified talks on the system with India, while also attracting the interest of Saudi Arabia. Sale of S-400 systems could earn Russia about $4 billion.
The Russian Helicopters Holding presented the latest Mi-38 and Ka-226T aircraft, for the first time in India. They held talks with leading local aircraft manufacturer, Hindustan Aeronautics Limited and the Pawan Hans Limited company, to locally manufacture these helicopters (within the framework of the "Make in India" program), and also about the after-sales service of Russian helicopters.
India today operates over 400 Russian helicopters. By the end of next year, the Indian fleet of these Russian-made aircraft could rise to 450 units. Russia and India signed an agreement at the end of 2015 to locally manufacture around 200 Ka-226T helicopters in India.
All organizational issues are likely to be resolved by the end of 2016, after which serial production will commence. Simultaneously, the companies plan to sign a contract to supply India with 48 Mi-17V-5 helicopters.
The Almaz-Antey Aerospace Defence Concern, a leading Russian developer and manufacturer of air defence systems, presented its advanced range of products at the exhibition. These included the S-400 anti-aircraft missile system (Triumf) and the missiles Calibre-PLE and Calibre-NKE.
For the first time abroad, Uralvagonzavod displayed a unique remote-controlled tank system, with firing high-explosive shells, (The ZVOF128 shoots 125 mm fragmentation-type projectiles with remote detonation, created to destroy armoured vehicles, small surface targets, drones, and helicopters).This highly effective weapon system is intended for T-72, T-80, and T-90 tanks.
United Instrument Manufacturing Corporation (UIMC) introduced a mobile fire control station for commanders of platoon gunners, armed with portable anti-aircraft missile systems, including the new Verba MANPADS. A small army backpack, in a few minutes, can be turned into a full-fledged platoon leader's command station.
Sergey Goreslavsky, deputy head of Rosoboronexport, said on Tuesday that India and Russia have begun negotiations on modernization of Delhi's fleet of diesel-electric submarines of the Project 636.6 Varshavianka class.
Russia has also provided India with a draft agreement for the supply of S-400 systems.
Meanwhile, plans are being finalised for licensed production of Kalashnikov assault rifles in India.