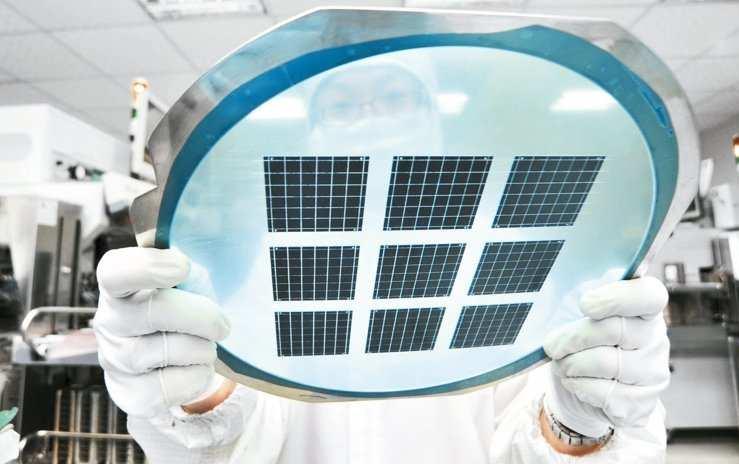 Taiwan's government is seeking to lift a ban on Chinese investment in its crucial semiconductor design industry, a highly controversial move just two months before an election that could bring to power an opposition party sceptical of closer ties with Beijing.
John Deng, Taiwan's minister for economic affairs, said that in the face of fierce competition from China, the self-governing island had no choice but to open its doors further to Chinese companies in order to support the semiconductor industry.
"We certainly understand that the market is not only in Taiwan, it's everywhere, including in China," said Mr Deng. "So a proper relaxation of this policy may now be needed."
He said that Taiwan was struggling to compete with China's ambitious industrial development plans at an already difficult time, with its economy shrinking for the first time in six years during the third quarter.
The minister said the proposed reform would need to be "carefully managed" to protect Taiwanese jobs and technology but that it was necessary to allow more Chinese investment or risk the industry losing relevance.
"This is an important thing," he said. "You have to face that anyway, you cannot escape from this issue."
The ban on mainland companies taking stakes in semiconductor design companies is Taiwan's most conspicuous defensive barrier to protect its electronics industry, which accounts for about 40 per cent of exports.
Chinese companies can take minority stakes in other semiconductor companies, such as the foundry companies that manufacture chips, or others that package and test them. But Taipei has maintained the block on investment in chip designers such as MediaTek and Novatek, seeing their technology as particularly valuable.
The government of President Ma Ying-jeou has pursued closer economic relations with China, which still claims Taiwan as a breakaway province, but this policy has sparked a backlash from the Taiwanese people, who fear becoming too reliant on Beijing.
The wave of anti-China sentiment is predicted to help sweep Tsai Ing-wen, the chair of the opposition and pro-independence Democratic Progressive party into power in January's presidential election.
Mr Ma is stepping down after reaching the two-term limit and the new president will not take office until May. Mr Deng said he would like to ease the Chinese investment ban "before my term ends".
But he is likely to face strong opposition.
"This industry is at the heart of the Taiwan economic miracle and Chinese investment is a very sensitive issue," said Rupert Hammond-Chambers, Taiwan managing director for BowerGroupAsia, a US consulting company.
MediaTek, Taiwan's biggest chip designer, this month said it would welcome the opportunity to deepen co-operation with China, days after the chairman of Chinese state-owned semiconductor group Tsinghua Unigroup said it would like to invest in MediaTek if given the opportunity.
But one senior executive at another Taiwanese chip designer urged caution, saying the government "really needs to take a strategic view in terms of protecting our own semiconductor industry".
"Personally, as a shareholder I'd welcome [Chinese investment] because they will probably double my share price, but as a country, if I ran the government I would be very, very careful about this," he said.