Power utility Eskom is to spend R6-billion this year on strengthening the transmission grid.
Eskom chief executive Brian Molefe made the announcement at the Transmission Development Plan forum.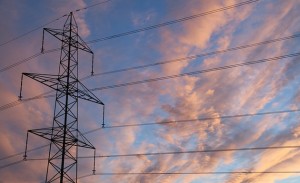 "Eskom is currently undertaking one of the largest infrastructural projects in SA, spending about R60bn a year," Molefe said.
"Eskom will increase & strengthen transmission infrastructure by about 10 000km of high voltage lines in the next 10 years."
The utility added that transmission lines were already in place to connect the frist three units of Medupi and the two units at Kusile.
Earlier this month German state development bank KfW said that Eskom needed to invest $15bn on the transmission grid to allow it to cope with the expected increase in electricity production that the country's new power station fleet is expected to deliver.
Eskom has already received a R4bn loan from KfW to modernise the power grid.
The utility added that the country's electricity capacity would increase to 53 600 megawatts by 2025 due to the investment in new power plants and in the transmission grid.