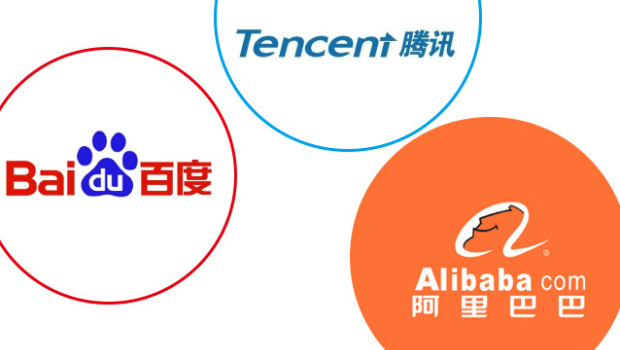 A new group of investors — Chinese in origin — is poised to step in as investors of choice for Indian startups, taking the place of some of the country's biggest  venture capital firms that are becoming more cautious about writing large cheques.
Baidu,  Alibaba Group and  Tencent Holdings, collectively known as BAT, have been scouting in India for a year for startups to  invest in, to take advantage of potential opportunities in the world's third-largest smartphone market, several investors and entrepreneurs ET spoke to said.
While Alibaba and Tencent have already ploughed in millions, questions, however, have stacked up about their focus and investment strategies for Asia's second-largest economy.
"India is the last big frontier for the global mobile Internet," said Vikram Vaidyanathan, managing director at Matrix Partners India. "BAT as global heavyweights will definitely play a role in shaping this ecosystem. Given their investment track record and deep sector expertise, I think many Indian startups would welcome their participation.
The growing interest in India comes at an opportune time for BAT, with venture capital investors realigning their portfolios as several startups are struggling to sustain or grow.
Baidu declined to comment for this story while Alibaba and Tencent did not reply to email queries.
Venture capital firms pumped in a record $4 billion (Rs 26,000 crore) in Indian startups between January and September this year, but the deals are becoming fewer and smaller—investments dropped from 43 deals worth $604 million in July to 30 deals worth $255 million in September.
US-based Tiger Global Management, the most prolific backer of startups in India, has decided to tone down its aggressive style in the country, in a reflection of the limits of its strategy so far as well as the changing investor mood, ET reported on November 20.
Alibaba Group, China's largest ecommerce firm, invested $680 million in Noida-based online retailer  Paytm in September, a month after pumping in $100 million to $125 million in Snapdeal, India's secondlargest online marketplace by sales.
"(Alibaba Group) has invested close to $1 billion (in Indian startups), which is the largest from China," said Vijay Shekhar Sharma, founder and chief executive of Paytm. "They have the sharpest focus among the three."
Shenzhen-based Tencent, which owns mobile app WeChat, in August invested in online healthcare startup Practo as part of a $90-million funding round. Baidu, China's largest internet search company, is in talks to invest in Mydala, an online coupon and discount marketing firm, ET reported on November 10.
"Each of them will likely invest here, and will invest in sectors that are close to their core business," said a fund manager with a venture capital firm, on condition of anonymity. "Commerce and wallets for Alibaba, social and mobile consumer for Tencent, and mobile consumer and commerce for Baidu."
Some believe ecommerce will not be the only port of call for the big three Chinese investors. "Travel,  real estate and education could also turn out to be attractive picks for the three Chinese investors.
I don't see them limiting themselves to ecommerce as other sectors also present large markets," said Mayank Khanduja, principal at investment firm SAIF Partners. "They are prolific venture investors in China… I don't think they'll adopt one dominant strategy for India."
Mahendra Swarup, India managing director of  private equity firm Avigo Capital, said Baidu, Alibaba and Tencent are likely to seek active roles in the companies they invest in. "They're strategic investors, and they want to drive their portfolio companies by taking a majority stake in them."
Alibaba and its affiliate Ant Financial hold over 40 per cent in Paytm, according to people aware of the matter. Baidu, too, is looking to pick up a controlling stake in Mydala. Tencent's stake-holding in Practo is undisclosed.
"With Alibaba, it was always about such a large, significant ownership combined between Alibaba and Ant Financial from day one," said Paytm's Sharma. "This was so that they can commit various resources and help to the company, beyond just a pure financial stake."