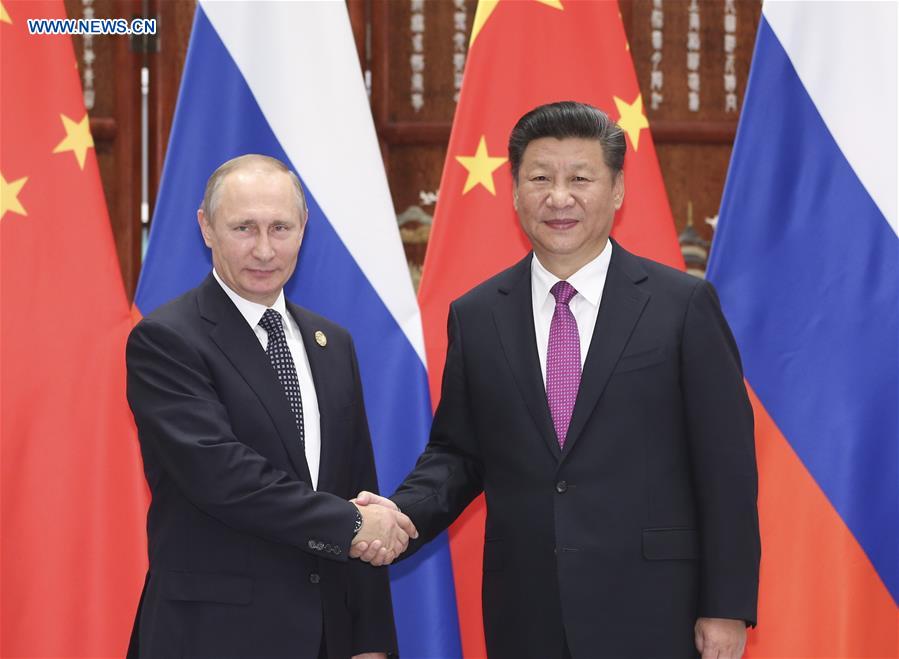 The ever closer trade bonds between China and Russia are a source of confidence at a time when the slow economic recovery worldwide casts doubt on the significance of continuing internal reforms and international cooperation.
Though skepticism persists about China's growth and Russia's energy-based economy, both countries have demonstrated strong resilience and sailed against economic headwinds with a stable volume and a rising value of mutual trade.
Russian Deputy Prime Minister Arkady Dvorkovich in May expressed confidence that it is "challenging but realistic" to reach the bilateral trade target of 200 billion U.S. dollars by 2020, which was set by Chinese and Russian leaders in 2011.
Zhang Di, economic and commercial minister counselor at the Chinese embassy in Moscow, also said China-Russia trade should be assessed in a comprehensive way, not simply by a change in volume.
With a growing trade turnover that already reached 90 billion dollars this May, China-Russia economic cooperation is evolving towards greater breadth and depth.
Multilateral dialogues have concentrated on more specific topics, from energy cooperation, infrastructure construction to cooperation between small- and medium-sized companies.
A wide range of meetings attended by officials at various levels of the countries have been held to coordinate and better align strategies in implementing major projects.
Trade links are also intensified through platforms like the third China-Russia expo held in Russia's Yekaterinburg and the fifth China-Eurasian Expo held in China's northwestern city of Urumqi.
It is worth noting that China-Russia trade have expanded from oil and gas, industry equipment to agricultural products, finance, technology and more.
As Chinese Ambassador to Russia Li Hui said in August, the prospects of bilateral cooperation lie in the multi-dimensions of their economies and markets, highly complementary production and effective interaction mechanisms.
The dovetailing of economic development policies, such as the China-proposed Belt and Road Initiative and the Russian-led Eurasian Economic Union, has contributed to China-Russia trade, and also created a positive spillover effect to the whole region.
The trade prospects are to be undoubtedly enhanced after the China-Russia Prime Ministers' Regular Meeting held in St. Petersburg on Monday.
Chinese Premier Li Keqiang and his Russian counterpart Dmitry Medvedev agreed at the meeting that there are great potential in bilateral trade and investment cooperation, promising to deepen economic integration through building mutually beneficial economic partnership in Eurasia.
In a bigger picture, together with deep political mutual trust and strong humanitarian links, China and Russia will continue to help consolidate regional and international cooperation even at times of economic headwinds.