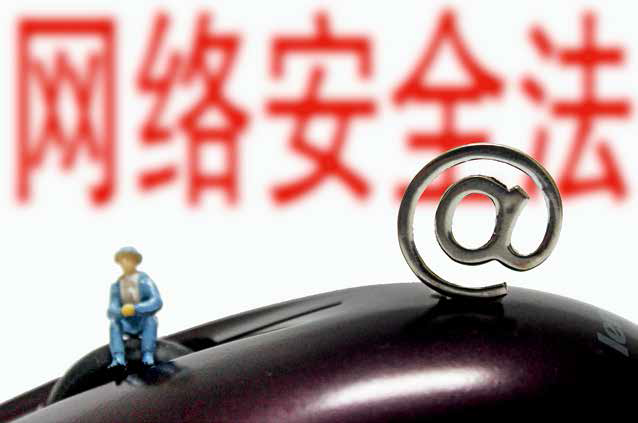 China's top legislature on Monday adopted a cybersecurity law to safeguard sovereignty on cyberspace, national security and the rights of citizens.
The government will take measures to "monitor, defend and handle cybersecurity risks and threats originating from within the country or overseas sources, protecting key information infrastructure from attack,intrusion, disturbance and damage," the law states.
Efforts will also be made to punish criminal activities online and safeguard the order and security of cyberspace.
Individual users and organizations are not allowed to jeopardize security on the Internet or use it to "damage national security, honor and interests," according to the provisions.
Online activities that attempt to overthrow the socialist system, split the nation, undermine national unity, advocate terrorism and extremism are all prohibited, according to the provisions, which also forbid activities including inciting ethnic hatred, discrimination and spreading violence and obscene information.
The law was passed at the bimonthly session of the National People's Congress (NPC) Standing Committee, which concluded Monday, after a third reading.
According to the provisions, temporary measures including network communications control can be taken upon the decision or approval of the State Council in response to incidents that threaten public security.
The law obliges network operators to assist public security and national security organs in activities including safeguarding national security and investigating crimes.
It also mandates network operators to identify their clients when handling businesses, including network accessing and services that provide information.