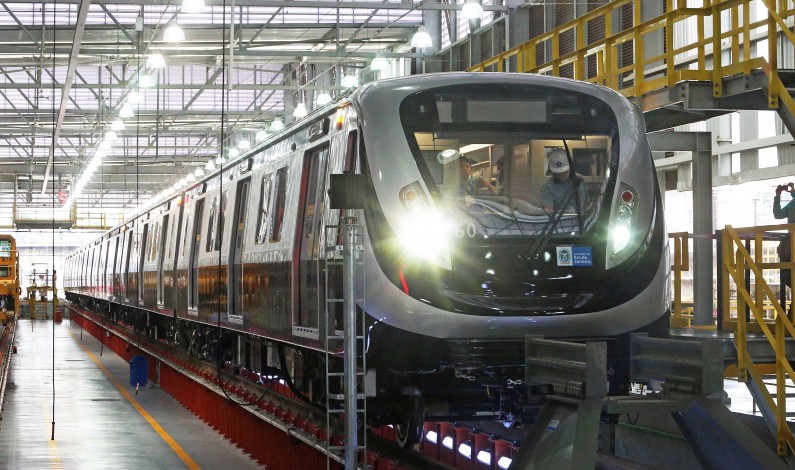 Users of public transport will be able to purchase one ticket to make several journeys during the 2016 Olympic and Paralympic Games (August 5th to September 18th 2016), the Department for Transport has announced. The Cartão Olímpico, or Olympic Card, will allow Cariocas and visitors alike to have unlimited travel on a various of modes of transport in the city over a number of days.
The price of the card is still under discussion and some restrictions will be in place to prevent its misuse.
"We will have some time constraints between boarding to prevent, for example, a group of people traveling on a single ticket, which will be personal and not transferable," said the Transport Secretary, Carlos Roberto Osorio.
The department is also studying which changes to make to Rio's public transport scheduling over the Games. The metro will run round the clock on competition days and when events run late into the evening.
"We will program operations for 24 hours on the most critical days when competitions will end after midnight. On these dates, the subway interval between midnight and 5AM will be twenty minutes," explained Daniel Habib, the Chief Operating Officer of MetrôRio. He will present the plan for the Olympics to the Second Fórum Movecidades in São Paulo this week.
More than one million people are expected in Rio over the Olympics. At present MetrôRio runs forty-nine trains on existing subway lines One and Two. Line Four is due to begin operating in June, just in time for the opening of the Games. Fifteen trains will run on the new line, which will connect Zona Sul (South Zone) to Barra da Tijuca where the main Olympic village is.
A number of other infrastructure projects have been undertaken in preparation for the influx of visitors. The Secretaria Municipal de Obras (SMO), or Municipal Secretary for Public Works, said that eighty percent of urban mobility works had been completed.
The BRT (Rapid Bus Transport) extension between Alvorada and Jardim Oceânico, as well as the Transolímpica expressway that will link Recreio to Deodoro, are in the final stages. The Transolímpica route will in due course carry seventy thousand people daily, reducing travel time from two and a half hours to just thirty minutes.
The new Joá highway extension that also connects Zona Sul to Barra is nearing its final stages of completion. The installation of lighting and pavements, for example, will happen this month and its opening is planned for the beginning of 2016.
The coastal highway, which has had two extras lanes added for a length of five kilometres, will increase the road's capacity by thirty-five percent when it is finished. A bike lane has also been built alongside it.
"These works started in 2012 and took about four years to complete. They will restructure the entire mobility system in Rio," said Alexandre Pinto, the Secretary of Municipal Works.