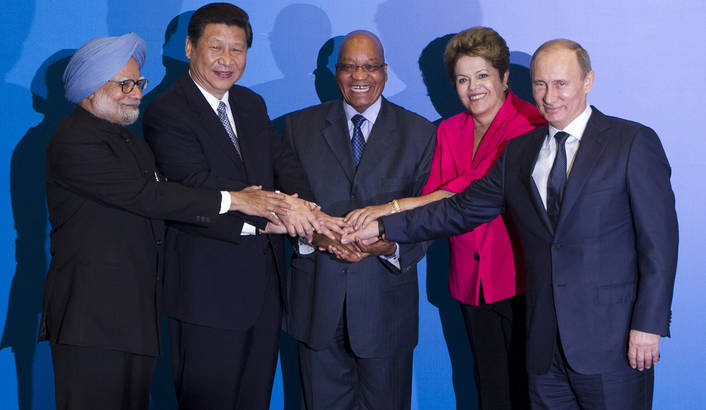 Cash-strapped Eskom, South Africa's major electricity provider, is contemplating borrowing money from the BRICS New Development Bank (NDB) to tide over its financial difficulties, its Acting CEO Brian Molefe said on Wednesday.
The current shortage of power supply tends to get worse because Eskom's bid to raise electricity tariffs has been rejected by the National Energy Regulator of South Africa (NERSA), Molefe told Xinhua in an interview.
Most of the country's manufacturing industry is likely to be hit even harder as the situation deteriorates, he warned.
Energy experts have expressed concern over constant load shedding which has been implemented by Eskom since November last year in a bid to prevent the total collpase of the national grid.
Molefe said Eskom would negotiate funding from the NDB for the construction of its power plants.
The new bank, set up by Brazil, Russia, India, China and South Africa, will unveil funds for infrastructure and development projects.
The World Bank estimates that constant blackouts would stall South Africa's growth in gross domestic product (GDP) to two percent this year.
Sluggish growth in South Africa and a slump in commodity prices would restrict GDP expansion in Sub-Saharan Africa to four percent this year from 4.5 percent in 2014, according to the World Bank.
The electricity shortage started in 2008 and got worse since November last year. Since 2008, South Africa's economy has lost 300 billion rand (about 24 billion U.S. dollars) in production output, said Dawie Roodt, an economist of Efficient Group.
Before the end of apartheid in 1994, South Africa used to generate a surplus power supply, 40 percent of which was exported.
Sufficient and stable supply of electricity to industries is as crucial as its costs, said Henk Langenhoven, chief economist at the Steel and Engineering Industries Federation of Southern Africa (SEIFSA).
Langenhoven predicted that the employment figures for the country's metals and engineering industry would take a knock by year end, as shown by the May production which showed contraction.
"The sector has suffered a lot because of industrial action, increasing production costs and power outages, among other factors, " he said.