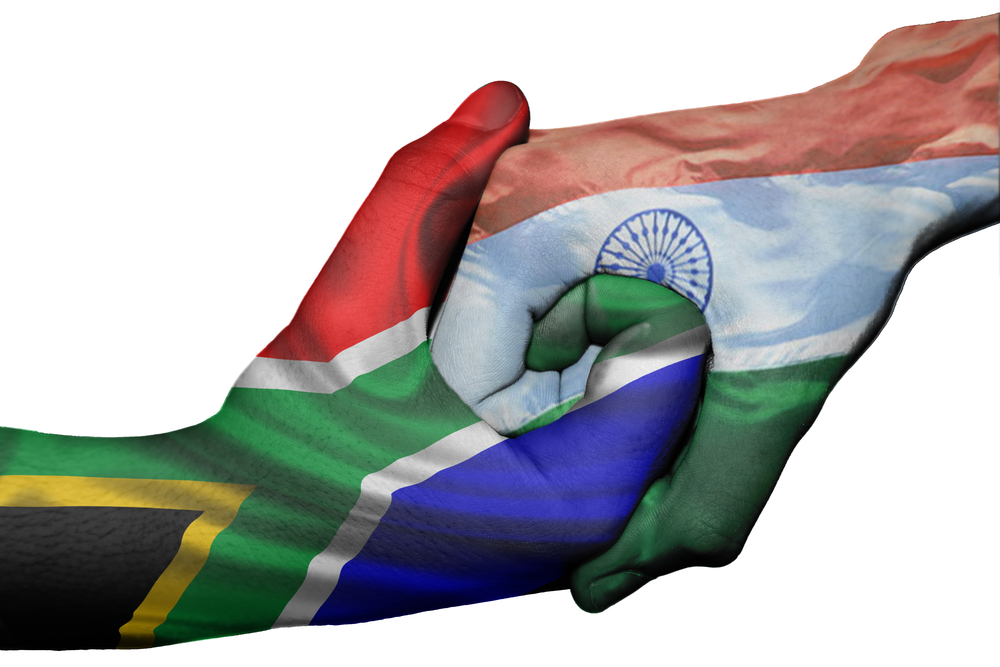 JOHANNESBURG: South African investors should share in India's plans to become a hub for research and development and other elements of its objectives of growing at 30 per cent for the next three decades, an Indian official told leading businessmen here today.
"We want to make India a leading offshore destination for engineering and research and development – it is no longer enough to export our skills," said DE Richards, Director in the Department of Industrial Policy and Promotion in the Ministry of Commerce and Industry.
Richards outlined the ambitions of the 'Make in India' plans at a seminar titled 'Invest in India' hosted by the Indian High Commission.
He explained how part of this process was a reduction in red tape procedures; increased foreign direct investment quotas; and the reduction of sectors requiring licensing being reduced to just four strategic areas, one of which was defence.
Despite this, there were still huge opportunities in the defence sector in India for South African manufacturers as 60 per cent of India's arms were imported, with 40 per cent of the budget being spent on this sector, he said.
Richards said there would be Rs 250 billion investment in the armament sector in seven or eight years' time and the clearance period for foreign investors had also been shortened.
He urged the South African defence industry to consider investing in India, as 49 per cent FDI was now permitted in this sector.
Richard said foreign investors had shown their confidence in India through the 48 per cent year-on-year increase between October last year and April this year across a wide range of sectors.
He reassured South African companies who were concerned about the protection of their patents and intellectual property that if they partnered with India they need not fear this at all, citing the production of a range strategic arms and energy goods in India by international companies.
Indian High Commissioner Ruchi Ghanashyam said although bilateral trade and investment ties between the two countries were strong and dynamic, there were still a lot of scope for South African companies to leverage the Indian growth story, especially in infrastructure, defence, insurance, mining, tourism, technology solutions and food processing sectors.
"There's been a dramatic change in India's image from being the slow but sure-moving elephant of a few decades ago. Now, the lion denotes a new dynamism and energy in the business and economic field," Ghanashyam added.