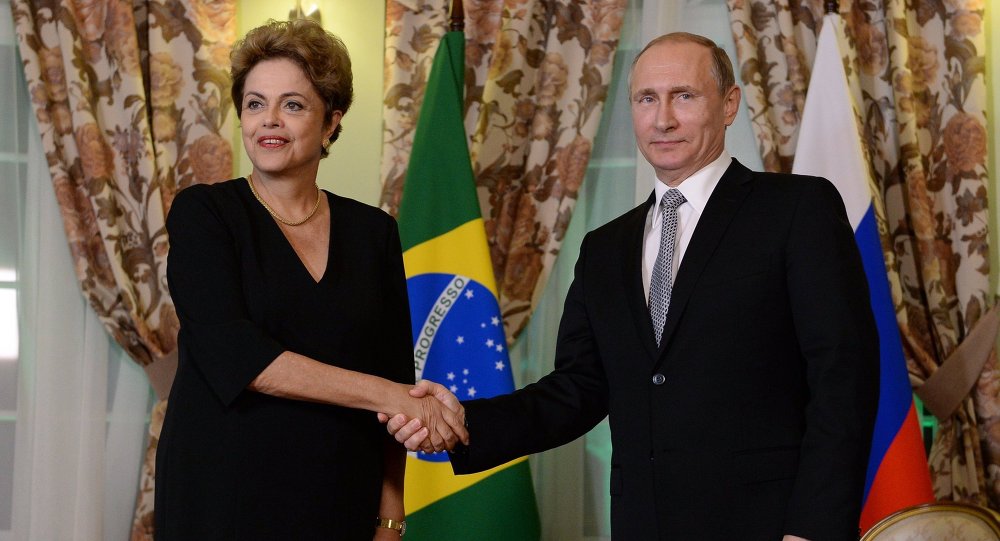 On Wednesday, a delegation of high-ranking Brazilian officials, led by the country's Vice President Michel Temer, attended the second day of a Russian-Brazilian business forum in Moscow, which coincided with a high-level meeting of the countries' bilateral intergovernmental cooperation commission.
Parana State Vice-Governor Cida Borghetti told Sputnik Brazil she had a "very positive" perception of current bilateral relations between the two countries.
"Many high-ranking Russian ministers have assembled here, as well as Brazilian entrepreneurs… It is a crucial moment for development and growth that strengthens BRICS," Borghetti said.
Both Russia and Brazil are founding members of BRICS, a club of developing economies, which also comprises India, China and South America.
Moscow has stepped up its cooperation with Latin American and BRICS countries in light.