South Africa's President Jacob Zuma Friday said that new bunker storage facilities could be an emerging investment opportunity in the country.
Speaking as part of his 2015 End Of Year Statement, Zuma said that bunker storage facilities for "cleaner fuel" could form part of investments worth approximately R1 billion ($66 million) across South Africa.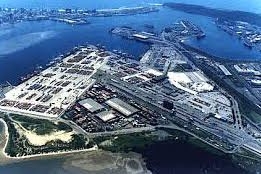 A fuel storage facility has already been launched at the port of Cape Town with an investment of R660 million ($44 million), he noted.
He added that such developments would be spurred by the recent adoption of a Public-Private-Partnership (PPP) model for port infrastructure by South Africa's Transnet National Ports Authority, and that bunker opportunities in South Africa could be developed alongside growing oil and gas exploration, and new refineries in the country.
In other maritime developments, Zuma said that over the last twelve months R7 billion ($464 million) has been spent on new port facilities, and refurbishment of existing ports.
It was also said that the first two bulk carrier vessels have been registered at Port Elizabethunder the South African flag.
In September 2015, Ship & Bunker reported that product tankers were increasingly utilizing routes near South Africa as a way of bypassing the Suez Canal.