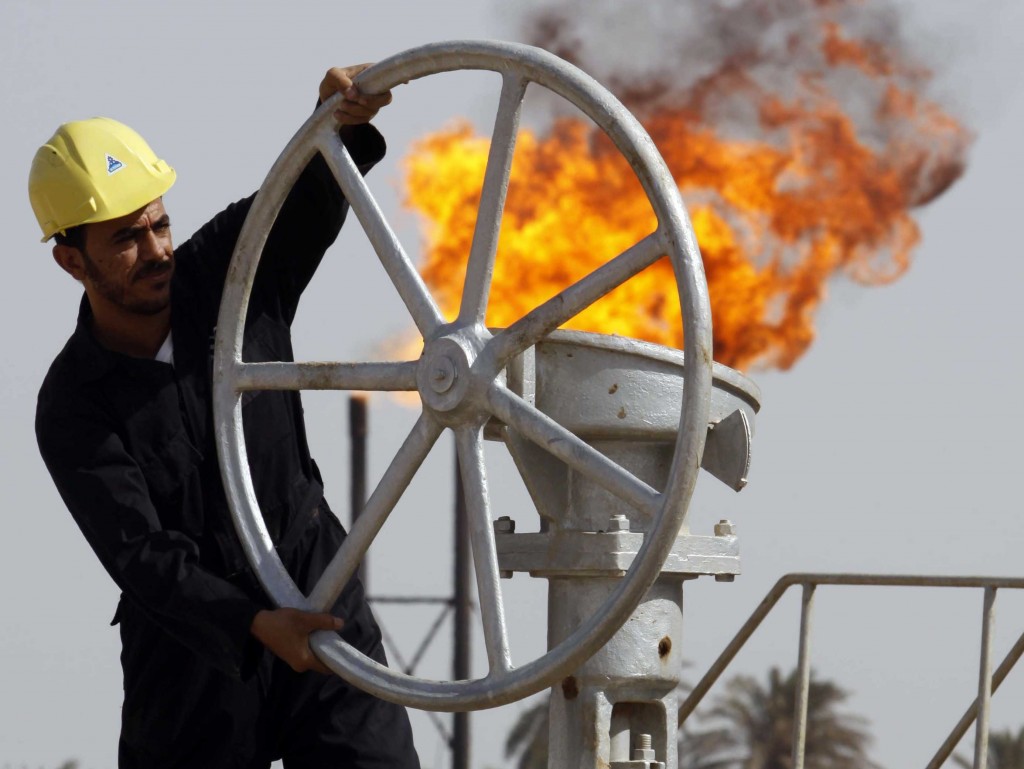 SINGAPORE, Dec 23 Iraq has signed deals worth $1.4 billion to ship about 160,000 barrels per day of crude to two Indian refiners in 2016, sources said, upping the ante in a race among exporters to cement their market share in Asia – the world's top oil consuming region.
Asia uses half the world's oil and has become a hotspot for a price war among producers who are offering steep discounts to lock in buyers in the face of bulging global supplies, slowing demand and crumbling prices.
The recent deals by Iraq, the second-largest producer in the Organization of the Petroleum Exporting Countries (OPEC), reinforce its status as the No.3 supplier to Asia and mark a win for the conflict-plagued nation that has made big efforts to boost oil output and generate much-needed revenues.
The deals also highlight India's rising importance as an oil customer. Iran, too, is looking to woo refiners in the South Asian country to drive crude sales.
India is "of strategic importance of course (as) it will remain the world's fastest growing economy in 2016," said Virendra Chauhan, oil analyst at Energy Aspects in Singapore.
Iraq's State Oil Marketing Organization (SOMO) signed a deal with India's top private refiner Reliance Industries to supply about 100,000 barrels per day (bpd) of Basra Heavy in 2016, said one of the sources who was close to the matter.
SOMO also signed a term deal with Indian Oil Corp to export about 60,000 bpd of Basra Heavy, likely meant for IOC's new Paradip refinery, the sources said. The two firms already have a contract for Basra Light.
Reliance and SOMO could not be reached for a comment, while IOC declined to comment on the deals, valued at about $1.4 billion at current prices for Basra Heavy.
Given the agreements come within six months of the launch of the Basra Heavy grade, it is evident Iraq is rushing to corner its share of the Asian market before more Iranian barrels enter the fray after an end to western sanctions.
"The battle is only going to intensify with the return of Iranian barrels from the second half of 2016," said Chauhan.
PRICE ADVANTAGE FOR IRAQ
Iran is expected to add around 500,000 bpd of crude supplies next year once sanctions are lifted. Iranian officials have already met refiners in India to seek proposals on how to make their supplies more competitive.
Indian oil demand has almost doubled over the past 15 years to more than 4 million bpd and consumption will continue rising as the economy grows at more than 7 percent a year. The country meets about 80 percent of its oil needs through imports and is one of Iraq's biggest customers.
Iraq's exports to India soared by a third to over 600,000 bpd in the first 11 months this year, almost at par with sales to its top buyer China. The new Basra Heavy deals will convert some of this volume into fixed supplies, ensuring steady Iraqi oil flows to India next year.
India's January-November purchases from Iran stood at 200,000 bpd, down 24 percent on year due to sanctions.
On the pricing side, with the global benchmark Brent near 11-year lows, the official selling price for Basra Heavy has dropped to just above $24 a barrel versus about $28 for Saudi Arab Heavy and $29 for Iranian Heavy crude.
Adding to Iraq's advantage, SOMO gives buyers additional discounts for quality differences and loading delays and has offered extended credit terms to long-term customers.
"Iran was a key supplier to India pre-sanctions. I think that's where the interesting battle will play out between Iran and Iraq," said Chauhan.