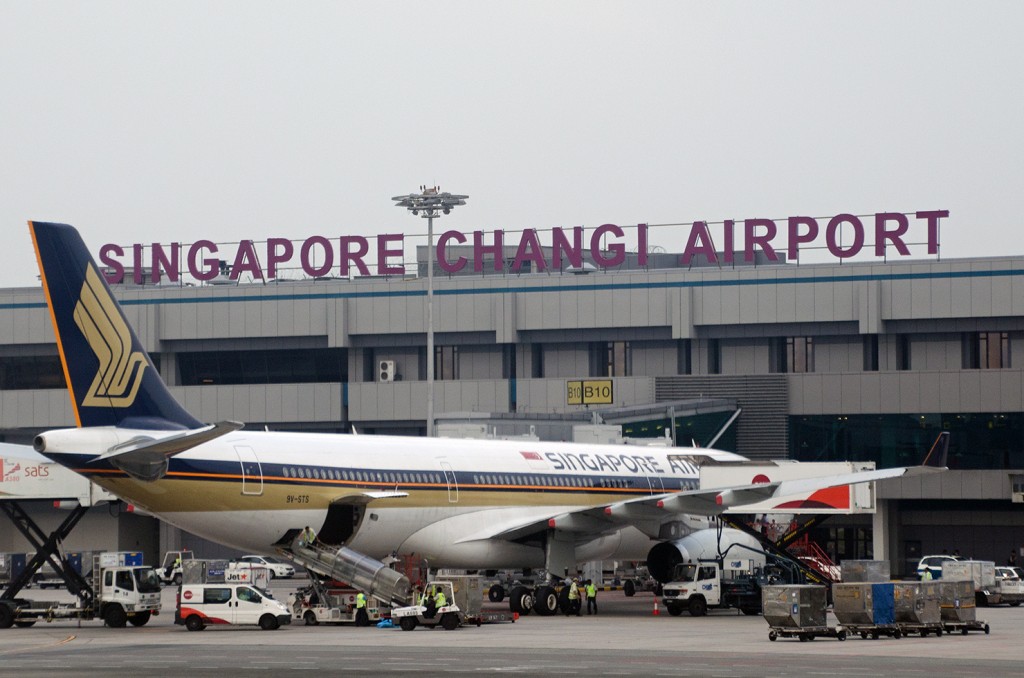 GUWAHATI: The operator of Singapore's Changi Airport is set to become the first foreign company to manage an Indian airport, with the state-run Airports Authority of India signing an initial agreement with it to hand over the contracts for Ahmedabad and Jaipur.
"This was signed in the last week of November, during Prime Minister Narendra Modi's visit to Singapore," AAI chairman RK Srivastava told Economic Times on the sidelines of an event in Guwahati. It was a government-to-government decision and there was no bidding for the contract, he said. Details of the contract, such as the tenure and financial terms, are yet to be finalised, he said. Changi Airport International didn't immediately respond to an email sent late on Tuesday seeking comment.
The tie-up shows increasing global interest in Indian airports, fast modernisation of which is crucial to sustain growth of air travel demand.
India outpaced all others in domestic air traffic growth in October, recently released International Air Transport Association data showed, signalling the return of momentum to a market that was in doldrums during 2012 and 2013.
October data shows revenue passenger kilometers – a key industry metric that shows the number of kilometers travelled by paying passengers – rose 17.6% in India's domestic sector. The next best was China, with growth of 12.8%.
With at least five new national and regional airlines entering the market since last year, the aviation industry in India is expected to grow at a healthy pace, something that Changi and other foreign players would be keen to tap into. More than 60% of the country's air traffic is concentrated in Delhi, Mumbai, Hyderabad, Bengaluru, Kolkata and Chennai. That, experts say, needs to be spread for the sector to compete globally. Ahmedabad, which sees large traffic of corporate executives, and Jaipur, a city attracting foreign and domestic tourists alike, could become key hubs to bring this change. There are 476 airports, operational as well as non-operational, in India. Many of these are in need of modernisation.
"Globally, India has one of the highest forecasts for airport infrastructure investment; it is expected to see an average annual increase in infrastructure spend of 15.4%, amounting to around $14 billion over the next decade," consultancy PricewaterhouseCoopers said in a November report. "The loosening of controls on foreign investment and privatisation of airports should facilitate meeting of these targets," it said.
Though policy issues have slowdown down India's airport projects, global airport majors have seen the potential in this market. The much-delayed Navi Mumbai airport and Goa's new airport have seen interest from names such as Swiss company Zurich Airports, Spain's Ferrovial SA, Korea's Incheon, Germany's Hochtief Aktiengesellschaft and France's Vinci Construction.
Changi's subsidiary, Changi Airports India Pte Ltd, is one of the promoters in Bengal Aerotropolis that has built theRs 600 crore Andal Airport in Durgapur. In July, the government scrapped its earlier proposal to privatise Chennai, Kolkata, Jaipur and Ahmedabad airports and said private players would be roped in only for operation and maintenance activities at Jaipur and Ahmedabad.
A decision was taken at a meeting attended by PM Modi, civil aviation minister Ashok Gajapathi Raju and his deputy Mahesh Sharma, among others. On the other hand, AAI has decided it will compete against global airport majors in bidding for the Goa airport. The last date for submissions is February 12. AAI will likely form a special purpose vehicle to bid for the Rs 3,000 crore project.