The government wants to force private companies and employers to give housing subsidies to their employees, according to a report in the City Press.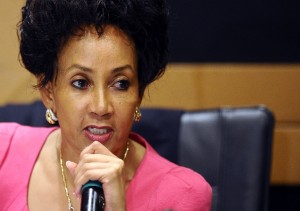 Human Settlements Minister Lindiwe Sisulu wants to change regulations which would see companies become responsible for an employee's housing if they could not get a home loan.
"We want to make it almost compulsory for big employers to provide housing for their employees," said the minister.
She said the "state was currently providing a service the employers should be providing for their employees".
The government is currently "working out" how to approach the proposed policy, and will hold meetings with private employers about the matter.
Churches must pay up
Sisulu said churches would not be exempt from her drive to provide housing for South Africans.
Churches used to play an active role in providing houses for the poor, but now they were "sitting back" and waiting for the government to fill this role, she said.
"Every Sunday when you preach… you must preach to someone who comes from a decent home, otherwise the word of God falls on inequality."
Sisulu also hinted that home owners who employ domestic workers could be compelled to provide accommodation for them.
The full report is available in the City Press of 31 May 2015.