German Finance Minister Wolfgang Schaeuble said on Friday that finance ministers and central bank chiefs from the G7 countries welcomed the inclusion of the Chinese currency renminbi in International Monetary Fund's Special Drawing Rights (SDR) currency basket.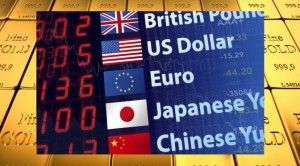 "There was an agreement that we would welcome such an addition in principle as long as it is in line with the existing criteria. There are no divergent views on this," said Schaeuble at a press conference in Dresden after ministers and central bankers from the seven leading industrialized countries concluded their three-day meeting in the eastern German city.
Being included in the SDR basket was seen as a big step for the renminbi to become a world reserve currency. This autumn, the IMF was scheduled to review the composition of its SDR basket which currently include US dollar, Japanese yen, British pound and the euro.
Earlier this week, IMF said that renminbi was no longer undervalued and it welcomed and shared China's objective to include the renminbi in the SDR basket and would work on this regard with Chinese authorities.
"We all agree on the same objective to promote this process," Schaeuble said, while adding that there were a number of "technical questions" and "other questions" that needed to be resolved first. An expectation that IMF would make the decision this fall was "quite optimistic" for Schaeuble.