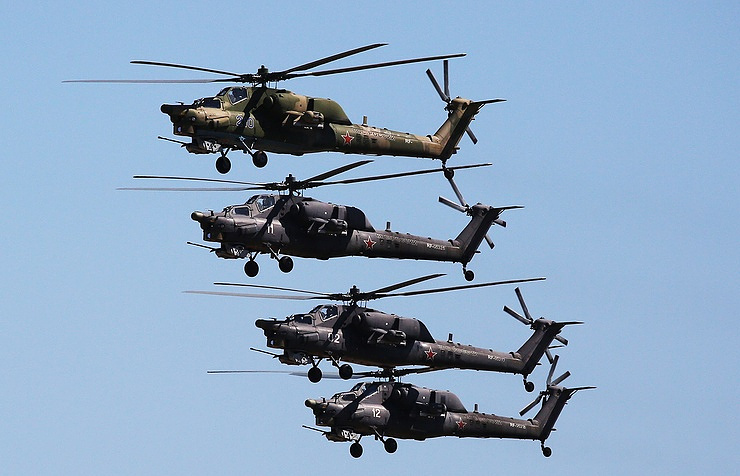 The deal to sell a 25% stake in Russian Helicopters will be closed in the next month or two, Russian Minister of Industry and Trade Denis Manturov said on Thursday.
"We hope that in the next month or two the deal will be closed," the Minister said.
Russia's state hi-tech corporation Rostec and the Russian Direct Investment Fund (RDIF) signed an agreement on the sidelines of the St. Petersburg International Economic Forum in June 2016.
The possibility of privatizing Russian Helicopters was mentioned for the first time by Rostec Head Sergei Chemezov in 2015.
Russian Helicopters Group includes five helicopter-manufacturing facilities, two design bureaus, and also enterprises for the production and after-sales maintenance of components, repair factories and a services company providing after-sales support in Russia and abroad.
The main shareholder of Russian Helicopters plans to reduce its share in the company to 51%.