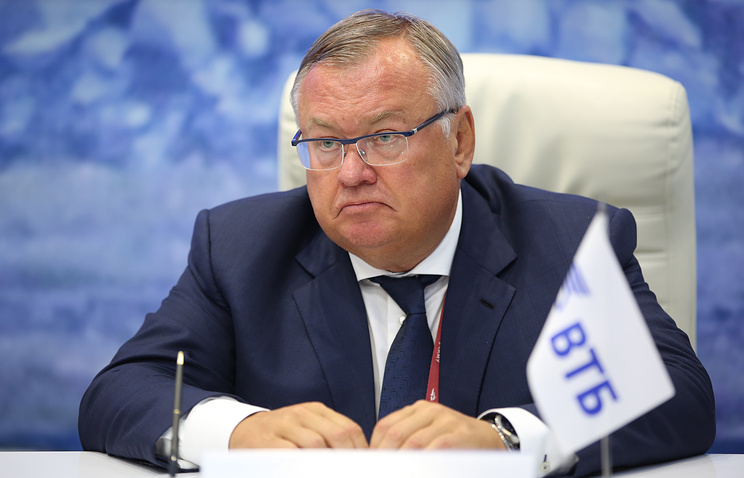 OPEC's decision will have a positive effect on oil prices and the ruble, Head of VTB Andrey Kostin told reporters on Thursday.
"I think, it will certainly have a positive effect," he said.
Talking about the dynamics of oil prices, Kostin said, "I think oil prices should grow due to OPEC's decision.
Earluer OPEC countries agreed to collectively reduce oil production by 1.164 mln barrels per day from the level of the cartel's production in October 2016.
Following the negotiations held in Vienna, Saudi Arabia will reduce oil production by 486,000 bpd, Iraq – 210,000 bpd, United Arab Emirates – 139,000 bpd, Kuwait – 131,000 bpd, Venezuela – 95,000 bpd, Iran – 90,000 bpd, Angola – 87,000 bpd, Algeria – 50,000 bpd, Qatar – 30,000 bpd, Ecuador – 26,000 bpd, Gabon – 9,000 bpd.
However, Libya and Nigeria will not reduce production. As for Iran, the agreement allows it to increase oil production by 90,000 bpd.
According to Qatar's Energy Minister Mohammed Saleh Al Sada, Russia also consented to cut oil production by 300,000 barrels a day.
"This agreement is subject to 600,000 barrels per day reduction from key non-OPEC producers… I would like to report that Russian Federation already committed to reduce 300,000 barrels [per day]," the Minister said. "Other countries have also showed commitment," he added.