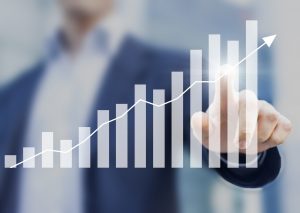 Hot on the heels of the announcement that SA is no longer in a recession, Stats SA said that the country's businesses recorded a 49% increase in net profits before tax in the 2017 financial year.
"Some good news in trying times," Stats SA said on Friday.
This information is contained in Stats SA's latest annual financial statistics (AFS) survey. It comes after two years of decline.
Businesses generated R690bn net profits before tax in 2017, up from R462bn in 2016 and R529bn in 2015.
"With the exception of the electricity, gas and water supply industry, all the industries covered in the AFS report saw their profits rise in 2017. The mining industry contributed the most to the R228bn rise in 2017, increasing its own profits by R80bn," Stats SA said.
"Higher profits provide a company with the ability to expand its business, employ additional staff, and invest in non-current assets (such as buildings and equipment)."
Mining contributes 7% to SA's gross domestic product (GDP) and employs around 450,000 people.
Stats SA despite the profits in mining, their losses in previous years eroded their available capital to buy new assets.
By Nico Gous 2018-12-09