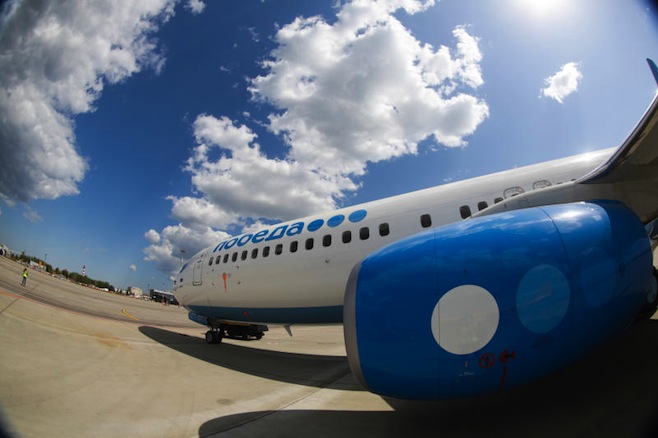 Russian only budget airline Pobeda, a subsidiary of national carrier Aeroflot, earned 37 million rubles ($504,700) in its first year, the Vedomosti business daily reported Friday, citing sources close to Aeroflot.
Set up in 2014, Pobeda was expected to finish last year with losses of 1.5 billion rubles ($20 million), an unidentified source close to Aeroflot told Vedomosti.
Instead, in 2015 the company received 11 billion rubles ($150 million) in revenues with net profit worth 37 million rubles, another source close to Aeroflot said.
Aeroflot's press service confirmed the data, Vedomosti reported.
The sources attribute the company's results to several factors.
First, Pobeda's planes — 12 new Boeing 737-800s — spend around 14 hours a day in the air, which helps lower operating costs.
In addition to that, Pobeda removed all unnecessary equipment from the planes, such as ovens for heating food and trolleys, which made each aircraft 1.5 tons lighter and helped reduce fuel expenses.
The company also doesn't spend money on advertising and keeps staff expenses to a minimum, one of Vedomosti's sources said.
The company conducted its first flight in December 2014.
In October last year, the company obtained the right to fly abroad.