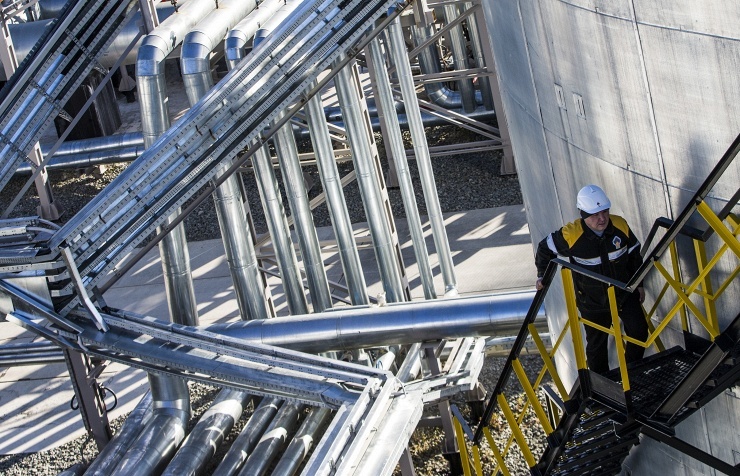 Russia's Federal Antimonopoly Service (FAS) has approved the application of the Indian ONGC to acquire a 15% stake in Rosneft subsidiary Vankorneft, a source in FAS told TASS Monday.
"The application from ONGC has been approved," the source said.
The decision on preliminary approval of the deal has been submitted to the company, the regulator said. "The transaction is important from the viewpoint of attracting foreign investment in the Russian economy and will obviously strengthen the partnership relations between Russia and India," Head of FAS Department for Control over Foreign Investments Armen Khanyan was quoted as saying.
On March 24, the government commission on monitoring foreign investment approved the acquisition of a stake in Rosneft's Vankorneft by the Indian ONGC. Head of the Federal Antimonopoly Service Igor Artemyev said then ONGC would pay $1.3 bln for a stake in Vankorneft.
In September 2015, Rosneft inked an agreement with Indian state-owned company ONGC on sale of a 15% stake in Vankor. The deal stipulates two seats in Vankorneft board of directors for ONGC, with Rosneft keeping control over the Vankor cluster infrastructure.
On March 16, Rosneft signed with ONGC Videsh Limited a memorandum of understanding for cooperation in respect of the Vankor project, which stipulates the prospective increase to 26% of the share of the Indian company in Vankroneft. The document also oversees the analysis of the joint trading development's potential, including the possibility of entering into long-term crude-oil supply contracts. Also, Rosneft, Oil India, Indian Oil and Bharat Petroresources signed a heads of agreement in respect to the acquisition by a group of Indian investors of a 23,9% share in Vankroneft.
Vankorneft, a subsidiary of Rosneft, was founded in 2004 to carry out the project of the Vankor field development, the largest field to have been discovered and brought into production in Russia in the last 25 years. It is located in the northern part of Eastern Siberia, in Turukhansky District of Krasnoyarsk Territory, 142 km from Igarka. As of 1 January 2015, the initial recoverable reserves in the Vankor field are estimated at 476 mln tons of oil and condensate, and 173 bln cubic meters of gas. The area of the Vankor field is 447 square kilometers. Oil and gas condensate production in 2015 was 22 mln tons.