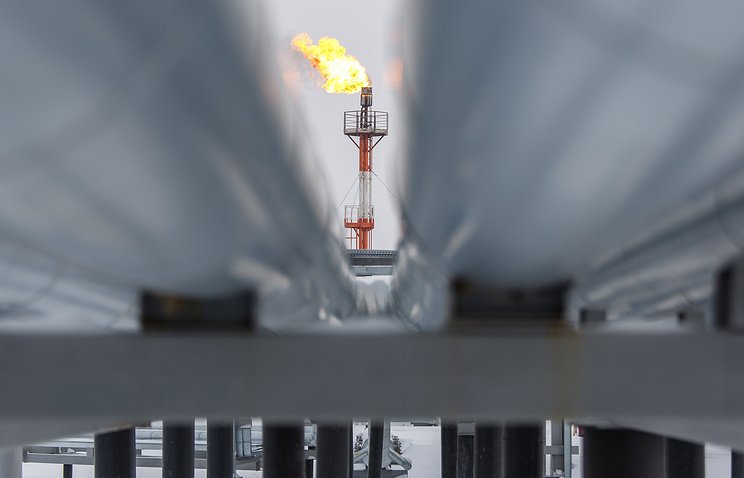 Russia's largest independent natural gas producer Novatek boasts available reserves that will suffice for another 24 years while the relevant period for US companies is nine years, Novatek CEO Leonid Mikhelson said on Wednesday.
The company's chief executive made this statement at an international forum, Arctic – Territory of Dialogue, which opened in the northern Russian city of Arkhangelsk on March 29.
"Judging by the volume of output as of today, Novatek has reserves for 24 years. Gazprom may possibly correct me but with the volume of Gazprom's gigantic reserves, this will probably suffice for 50 years," Mikhelson said.
"Today America comes first by the volume of gas production but relative to today's date the US reserves will suffice for 9 years," the Novatek CEO said.
Russia needs to secure the support of foreign partners for full-fledged work on projects in the Arctic area, Mikhelson said.
"The Yamal-LNG project involves 15 countries and we would be glad to invite foreign partners to our future projects," the company's chief executive said.
Novatek, Russia's largest private natural gas producer, specializes in the exploration, production, processing and sale of natural gas and liquid hydrocarbons. In 2009, the company joined the Arctic Yamal-LNG project licensed to develop the gigantic South Tambey gas condensate field.
LNG projects
Novatek is interested in bringing foreign partners into liquefied natural gas (LNG) projects, particularly from countries with the market for its sales, Mikhelson said:
"We would invite our foreign partners into our new projects with pleasure. We are giving priority now to the ones with the market for our products. We must unite; it provides stability".
Yamal LNG project is an example of such cooperation, Novatek CEO said. "Fifteen countries are involved in Yamal LNG at present, leave alone Total and Chinese companies," he added.
Arctic forum
The Arctic – Territory of Dialogue forum is a key venue for discussing the problems and the prospects of the Arctic region. The forum is designed to bring together the efforts of the international community for the Arctic's effective development.
The participants in the forum that has been held since 2010 discuss raising living standards on Arctic territories, developing the transport system and dealing with environmental issues.
The fourth international Arctic – Territory of Dialog forum that has opened in Arkhangelsk on March 29 is being attended by 1,500 participants from Russia and other countries. TASS is the forum's general information partner and official photo-hosting agency.