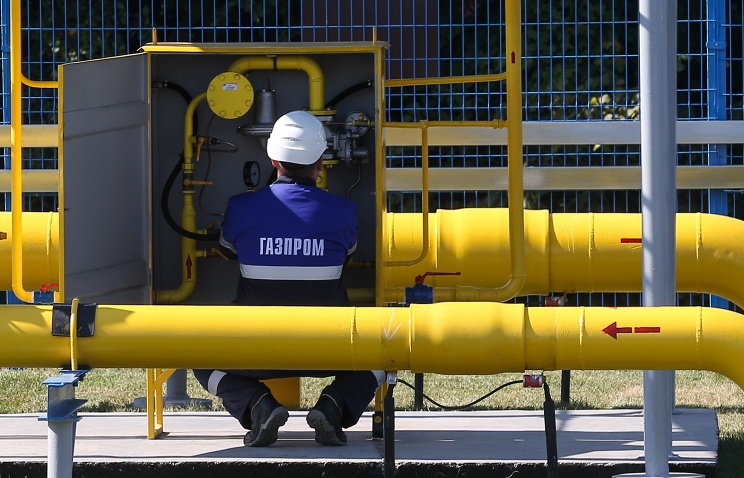 Gazprom's gas supplies to non-CIS countries grew 33.5% from January 1 to March 15 this year to 36.5 bln cubic meters, according to the company's press release published on Wednesday.
"From January 1 to March 15 of this year, Gazprom, according to preliminary data, delivered 36.5 bln cubic meters of gas to non-CIS countries," press release quoted Deputy Chairman of the Board of Directors, Chairman of the Management Committee Alexey Miller.
He added that the growth totaled 9.155 bln cubic meters, or 33.5% year-on-year.
In particular, exports to Germany increased by 37% and amounted to 9.9 bln cubic meters of gas.
Earlier, Chairman of Gazprom Board of Directors Viktor Zubkov said that Gazprom in 2016 can deliver to Europe 160 bln cubic meters of gas. Gazprom in 2015 increased gas exports to non-CIS countries by 8% compared with the previous year to 159.4 bln cubic meters. Thus, in 2016, exports to Europe will remain almost at the level of the previous year. In particular, the volume of deliveries in Germany for 2015 increased by 17.1%, in Italy – by 12.6%, France – 36.8%, in the UK – by 10.2%, Austria – 11.5%.
As reported earlier, Gazprom forecasted gas export to Europe at 158 bln cubic meters for 2015. Gazprom Export decreased its gas supplies to European consumers (Western and Central Europe) in 2014 by 9.3% to 146.6 bln cubic meters.