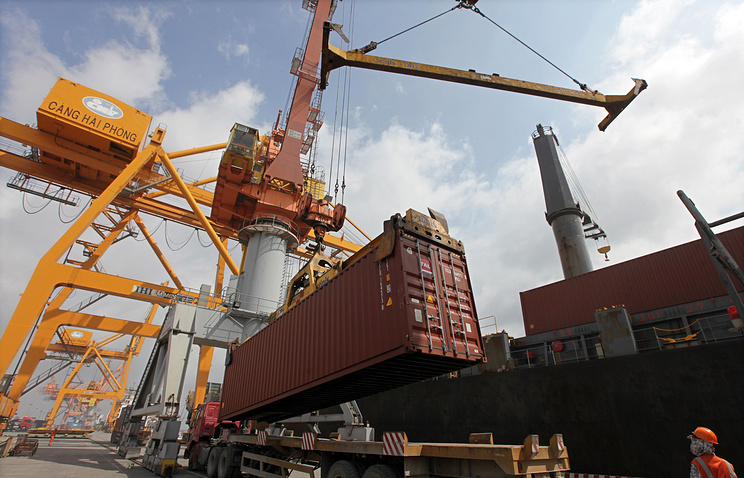 Russia's Economic Development Ministry expects exports to Vietnam to rise by 50% in dollar terms in 2016, First Deputy Minister Alexey Likhachev said in an interview aired by the Rossiya-24 TV news channel on Monday.
"Vietnam is the only big country with positive rates of mutual trade last year and in the first seven months of this year even in dollars. The dollar puts a substantial pressure on our potential due to the currency difference and oil prices, though both last year saw a 15% increase and this year according to our estimates supplies of Russian exports in dollars will rise by 50%," he said, adding that there is a "long list" of various bilateral investment projects totally worth "around 25 billion dollars as of today."
According to the ministry, Russia's exports to Vietnam more than doubled in actual volumes in 2015.