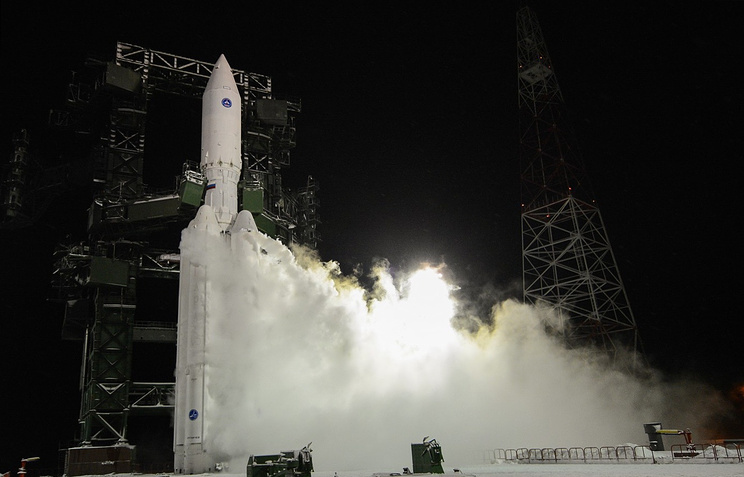 Russia's carrier rockets of the Angara family in the near future will be able to take about 60% of the world market of launch services, as the Proton-M had at its time, Alexander Medvedev, general designer of launch vehicles at the Khrunichev State Research and Production Space Center, the manufacturer of Proton and Angara, said on Wednesday.
"I said in 2002 that with the Proton rocket we would win at least 50% of the market. In 2-2.5 years, that is, in 2004-2005, we won 60% of the market. This happened despite the fact that the economic situation then was very hard and we barely survived. In fact, only commercial launches saved us. I think that with the Angara rocket we can count on the same and event better performance. And we do everything right, then it can happen in the second half of this decade", Medvedev said in an interview with TASS.
According to him, the STS transportation cost for the Angara rocket family will be 20-30% less than for its foreign analogue.
Angara is a new generation of Russian carrier rockets based on the universal rocket modules with oxygen-kerosene engines. The family includes carriers from light to heavy class. The first launch of a light-class Angara rocket was carried out in July 2014, and a heavy-class Angara rocket was for the first time launched in December 2014.
The different versions of Angara provide payload capabilities of 2,000 to 50,000 kilograms into Low Earth Orbit. The Angara launch system is planned to be operated from the Plesetsk and Vostochny Cosmodromes and from Baikonur for Commercial Launches. Angara uses a modular approach to create a number of different launch vehicle versions with different payload capabilities. The concept is centered around the Universal Rocket Module that builds the core stage of the launcher and can also function as a strap-on booster similar to the US Delta IV Heavy and Falcon Heavy rockets that use three cores.