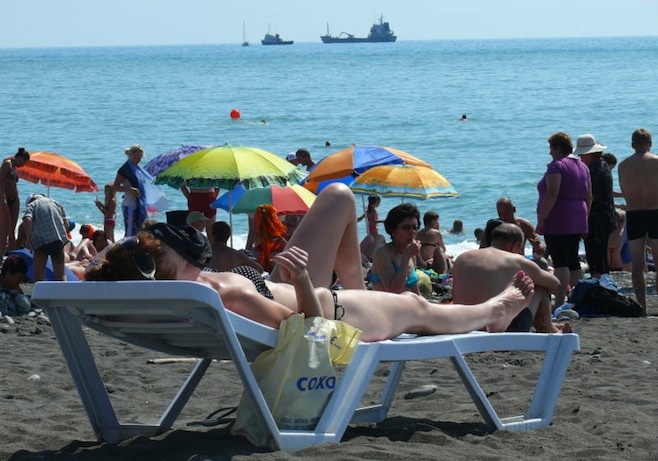 Nearly half of Russians who had bought package tours to Egypt were prepared to pay extra to change their destination, even before Moscow officially confirmed the Sinai plane crash on Oct. 31 was an act of terrorism, the deputy head of the Russian Tour Operators Association Dmitry Gorin said, the Vedomosti newspaper Wednesday.
Favorite alternate destinations were Israel, Thailand, India and Vietnam, with domestic locales, such as Sochi, trailing far behind.
A further 30 percent of customers said they preferred to cancel their holidays, while the remaining 30 percent opted to wait for further developments.
According to Russia's Federal Tourist Agency Rostourism, Russian tour operators may see demand for foreign travel falling by up to 40 percent following the announcement Tuesday from the Russian Federal Security Service (FSB) that a terrorist attack was responsible for the downing of the Russian Airbus over the Sinai Peninsula, the RBC news agency reported Tuesday.