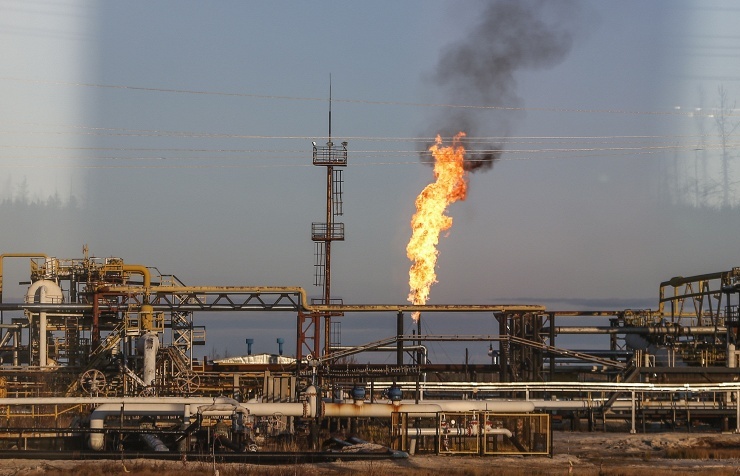 Russia's private gas producers may receive access to exports to Europe in the future, though the final decision should take into account interests of the country's gas export monopoly Gazprom, Novatek shareholder Gennady Timchenko told TASS Thursday.
On March 2, Vedomosti business daily wrote with reference to a letter by Russia's Energy Minister Alexander Novak to President Putin, that Novatek, Russia's biggest private gas producer, is seeking permission to export gas to Europe via Gazprom Export.
"If we speak about Europe I think it's a serious matter and decisions should be made at the country level. I don't know when private exporters will participate in export supplies. I'm not sure it should be done right away though this may be considered over the long term," he said, adding that the decision should take into account Gazprom interests in order to maintain the local gas balance. "Today Gazprom bears a serious responsibility both for local supplies and exports, and the decision should be made by the government, taking into account all "pros" and "cons"," Timchenko said.
"Today it's warm outside in Moscow. It is above zero though it's winter now. When temperature falls to 30 or 40 (degrees) below zero we'll have to increase supplies by tens of percent – it sometimes happens. For doing this we need a reserve capacity to be used only for those two to three weeks. But this should be maintained for a year. Who does that? Gazprom does that," he said.
Granting access to export markets to independent gas producers like Novatek and Rosneft, has been widely discussed for a long time already. Independent producers succeeded in gaining the right to export liquefied natural gas (LNG) without Gazprom's intermediary. Particularly, Novatek will deliver LNG from Yamal LNG facility under construction now, to other countries.
Rosneft also initiated discussion over giving access to exporting gas to Asian markets via the Power of Siberia natural gas pipeline to independent producers.
Currently, Gazprom is a monopoly in terms of pipeline gas export. According to Timchenko, this is due to the fact that "Gazprom bears a serious responsibility both for local supplies and exports."