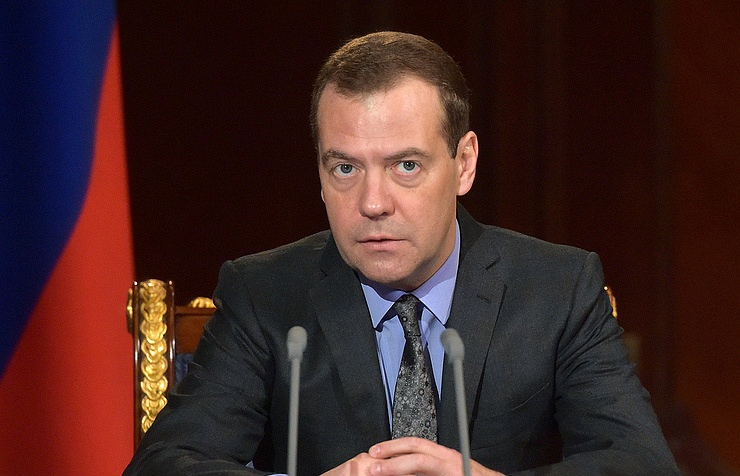 Russian Prime Minister Dmitry Medvedev has signed a decree on lifting some restrictions on Turkish food supplies, according to the document posted on the government's website on Friday.
"The decree of the government dated November 30, 2015 with number 1296 specified a list of agricultural products, primary produce and food originated from the Turkish Republic restricted to be supplied to Russia starting January 1, 2016. The signed decree removes frozen parts of carcasses, by-products of dunghill-hens and turkeys, fresh and refrigerated cucumbers and cornichons, fresh apples, peaches, grapes, wild strawberries and strawberries from the list," the note to the document said.
Also, the ban on certain operations and services to be provided to organizations under the Turkish jurisdiction or controlled by Turkish nationals and organizations has been removed.
Russia prohibited imports of bell pepper, pomegranates, aubergines, lettuce, Iceberg lettuce, marrows and pumpkins from Turkey due to phytosanitary considerations in the spring of 2016. Prior to that Russia restricted imports of oranges, tangerines, grapes, apples, pears, apricots, peaches and nectarines, plums, wild strawberries, strawberries, tomatoes, cucumbers, cauliflower, broccoli, yellow onions, as well as frozen turkey and chicken from Turkey starting January 1, according to the government decree on implementation of presidential decree on special economic measures against Turkey.
In October 2016, the Russian government approved the resolution allowing Turkey to supply mandarins, oranges, peaches and nectarines, apricots and plums to Russia. Another government's decree lifting restrictions on food supplies from Turkey was released in March 2017.