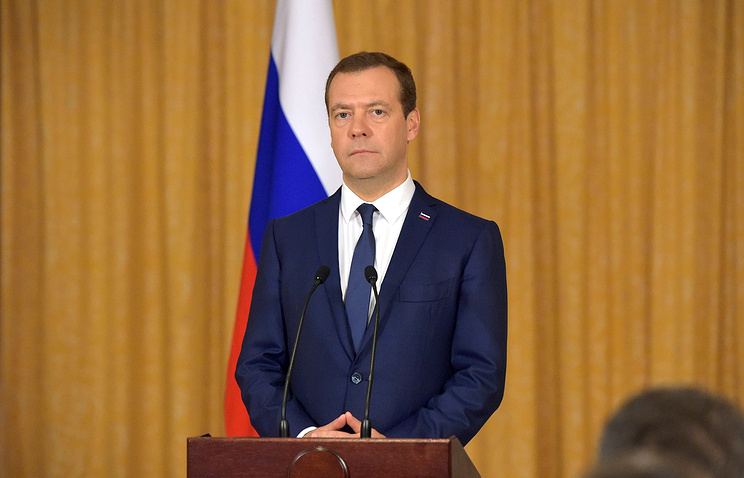 Russia proceeds from the assumption of permanency of sanctions and the arrival of the new administration to Washington does not change it, Prime Minister Dmitry Medvedev told reporters at a press conference after his visit to Israel and Palestine.
When asked if it is likely that after the election of Donald Trump as the US president the US influence on Europe will weaken and anti-Russian sanctions will be lifted, Medvedev said:
"As you know, we have an extremely conservative variant (of a macroeconomic forecast), a conservative one, a more or less optimistic scenario, but if you think that we should create a "Trump forecast" for our budget, it will not happen," the Prime Minister said.
"We are guided by our priorities that are not tied to the actions of foreign authorities but based on our assumptions about the current state of the Russian economy," Medvedev said.
According to Medvedev, when the cabinet prepared the forecast for 2017-2018, it proceeded from the assumption of "permanency of sanctions."
"If the situation changes, well – that is fine. If it doesn't that means that we used tougher criteria and we will be able to meet all most important commitments, including social ones," he said.
"Regardless of the results of the election in wherever, including such an impiortant country as the US, our assumptions remain unchanged, including the assumptions that the sanctions will be kept," Medvedev said stressing that now the government won't adjust anything in the forecast.