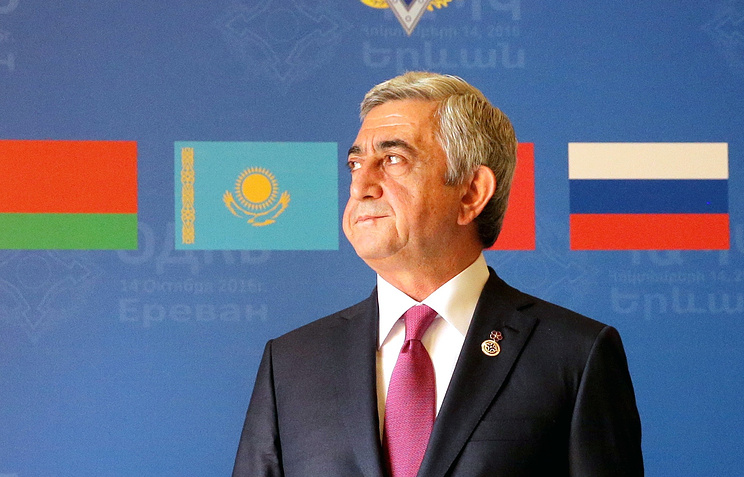 Armenian President Serzh Sargsyan has highly assessed Russian-Armenian cooperation in various spheres.
On Friday, Sargsyan hosted members of the Russian-Armenian inter-parliamentary commission on cooperation, including its Russian co-chairman Nikolay Ryzhkov, a member of Russia's Federation Council upper parliament house.
The Armenian head of state "highly assessed the Armenian-Russian cooperation in various formats," the presidential press service said. "The commission's years-long activities have helped to ensure stable and dynamic character of relations between Russia and Armenia." The press service stressed the importance "of efforts towards closer strategic cooperation between Armenia and Russia in all spheres."
"Russia has special relations with its strategic partner, Armenia," Ryzhkov said and promised as the commission's co-chair to spare no effort to further promote closer cooperation between the two countries.
The inter-parliamentary commission considered issues of cultural cooperation and tourism at its meeting on Thursday. The next meeting will be held next year in Russia's Khanty-Mansyisk.