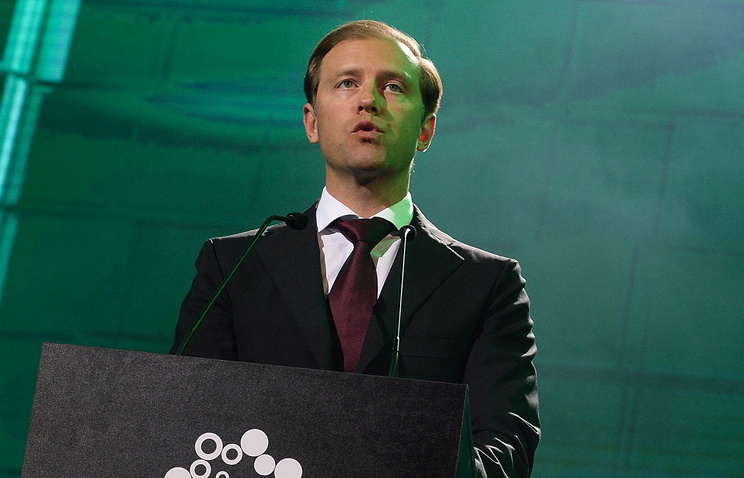 The Russian Ministry of Industry and Trade hopes that it will soon begin implementation of the idea of creating a free trade zone between India and the Eurasian Economic Union (EAEU), Industry and Trade Minister Denis Manturov said on Monday.
"I hope that soon the idea of concluding a free trade zone agreement between India and the EAEU member states will be implemented, which will deepen our trade and economic relations," Manturov said.
According to the Minister, in order to increase mutual trade turnover between the two countries, we need to enhance mutual access to domestic markets. "Everybody knows that India is one of the most capacious markets. Russia is also part of the EAEU, which provides free movement of goods and services, capital, labor, common trade and customs tariff regulation and regulatory policy," he said.
Manturov believes that India and Russia should focus its efforts on winning positions in high-tech economy of the future. "I propose explore in the near future all possibilities of joint work in these areas," Manturov said.
Earlier Denis Manturov said that the Russian ministry of industry looks forward to strengthening of economic ties between Russian and Indian regions.
"Reinforcement of direct cooperation between regions of our countries is one of promising yet largely unused areas of mutual investments. India is developing a global trade and operations zone – New Delhi – Mumbai transport corridor," Manturov said.
Russia is creating industry technology parks to facilitate industrial development in Russia, he added.
"I believe we can and should correlate these processes and develop regional ties for purposes of diversification of our bilateral relation. Wide opportunities for more efficient establishment of solid relations among small and medium businesses are available exactly at the regional level," Manturov said.