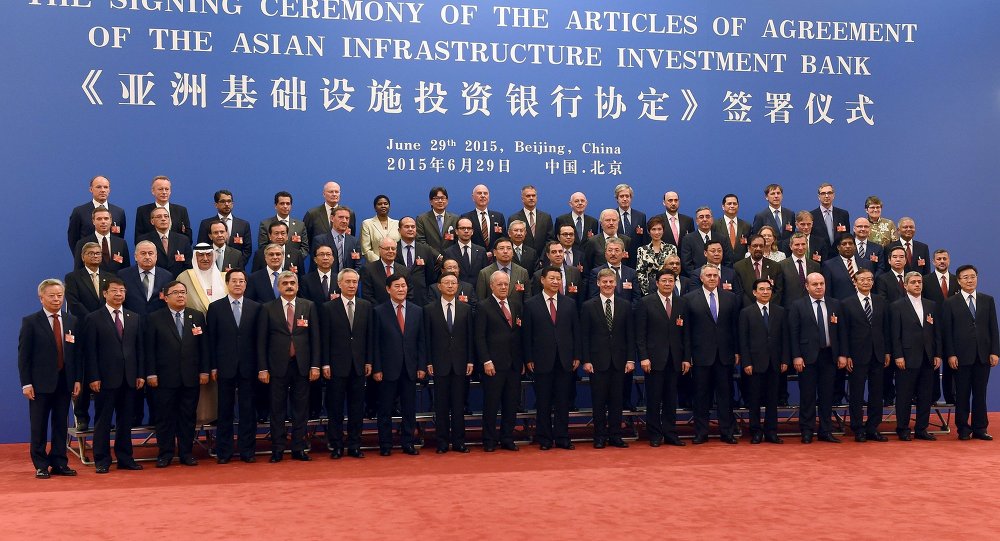 The lower house of Russian Parliament, the State Duma, ratified on Friday an agreement to establish the Asian Infrastructure Investment Bank (AIIB), seen as an alternative to major financial institutions dominated by the United States.
"This establishes the biggest institute, the largest institution created since World War II after the International Monetary Fund and the World Bank," Deputy Finance Minister Sergei Storchak said at a plenary session.
On June 29 in Beijing, 57 prospective founding nations signed a legal framework to determine each country's share of voting rights and the AIIB's initial capital of $50 billion. The figure is due to be doubled after the bank launches operations on investment projects in the Asia-Pacific region.
China, India and Russia are the bank's three major shareholders with 20 percent, 7.5 percent and 5.9 percent of votes, respectively.
Chen Huan, AIIB's deputy chief, said on Thursday that the AIIB was due to commence operations in mid-January.