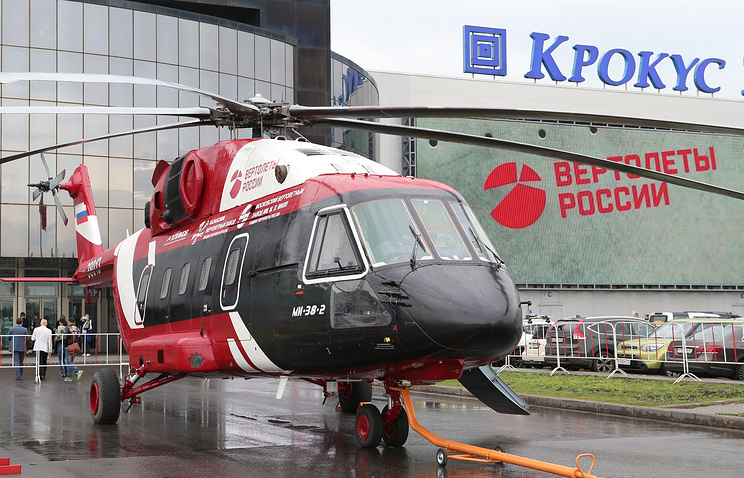 Holding company Russian Helicopters will hold a secondary offering for ordinary registered uncertified shares through a private subscription in the amount of 10.2 bln rubles ($153.66 mln), the company said on Friday.
State-owned corporation Rostec, Russian Helicopters holding and Defense Industrial Corporation Oboronprom have a right to acquire the company's shares.
Company's CEO Alexander Mikheev told journalists on Thursday that it is still too early to talk about privatization of Russian Helicopters.
"We hold consultations with all interested partners, including the Russian Direct Investment Fund, various financial and industrial corporations that show interest, but it is too early to talk about any decisions. Moreover, there is the sanctions situation – that also puts us in certain specific rules," he said.
At the same time, Mikheyev noted that over the past five years, "there is a pretty good pool of investors." In particular, the European Airbus and the Anglo-Italian AgustaWestland, he said.
Earlier on Thursday, Deputy CEO of Rostec Nikolay Volobuev told journalists on the sidelines of the Russia-ASEAN Business Forum that Italian helicopters manufacturer is interested in buying a stake in Russian Helicopters. "The Italians showed interest – their famous helicopter company that has joint developments with us and even joint productions. At the same time, the question of whether to allow foreigners to participate in the process has yet to be resolved," he said.
At the same time, according to Volobuev, investors from Southeast Asia could participate in privatization of Russian Helicopters.
"In theory – yes. But we have not yet formed our position," he said, answering the question about the possibility of investors from Southeast Asia participating in the company's privatization.
"The issue of foreign companies participating in the sale of Russian Helicopters shares is being discussed," he said.
Volobuev added that the Russian government has not yet agreed on selling the assets. So far, companies only talked about being interested, he said.
At the moment two options for the privatization of Russian Helicopters are being considered – selling up to 49% of the company's shares to Russian strategic investor, or selling 25% to foreign investor.
Head of Rostec Sergey Chemezov told TASS earlier that he expected the deal to be closed by the end of 2016. Although, he expressed doubt about the need to sell 49% of the company's shares at once.
Economic Development Minister Alexei Ulyukayev said earlier that European Airbus concern was interested in the company's privatization, although the company later denied this information. Rostec Head Sergey Chemezov said that there were no talks with Airbus on this topic.
Russian Helicopters is among global leaders in helicopter production industry and the only developer and producer of helicopters in Russia. The holding comprises five helicopter manufacturing plants, two design bureaus, component production and maintenance companies, helicopter repair plants and a service company for after-sales support in Russia and overseas.